WAB: Offshore Wind Slowdown in Germany Existential Threat to SMEs
The slowdown in the German offshore wind market is increasingly becoming an existential threat to Germany's small and medium-sized enterprises (SMEs) active within the industry, according to the wind energy agency WAB e. V.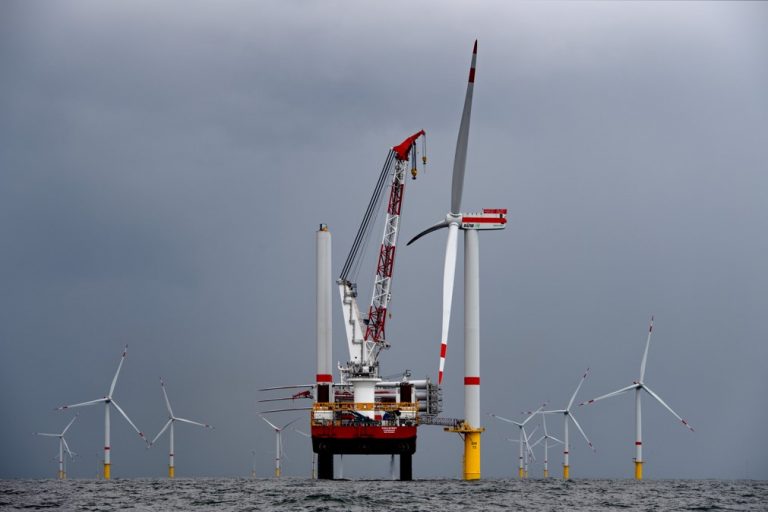 According to WAB, Germany's Federal Government has failed to meet its own goals formulated just before the last major amendment of Germany's renewable energy act EEG. Four years ago, in a key issues paper, the Government announced that it would continue to expand renewable energies "steadily and cost-effectively", protect the diversity of actors, and ensure enough competition to keep costs down. These goals are not achieved, WAB said.
"A 'thread break' in this comparatively young technology should be prevented," said the government at the time. It is therefore important to have a "continuous expansion". The government promised that this would also take account of the industrial policy concerns of the coastal regions.
The "thread break" has arrived, WAB warns, adding that the government's planned stop for the expansion of offshore wind in the coming years will empty the order books of domestic SMEs.
"The Offshore Wind Energy Act (WindSeeG) needs to be amended quickly as in this act the 20 gigawatts target until 2030 and sufficient connection capacities are to be legally implemented. The long-term goal of at least 40 gigawatts in the German North Sea by 2050 also needs to be enshrined in the WindSeeG in order to provide planning security. Only then can the necessary infrastructure for the connection capacity be planned in a timely and cost-effective manner," said Olaf Lies, Minister for the Environment, Energy, Construction and Climate Protection of Lower Saxony.
According to Heike Winkler, WAB managing director, pointing to the growing offshore wind export market for SMEs to focus on is not helpful.
"For SMEs, it is more difficult than for large companies to opt for international markets depending on the market situation," Winkler said.
"This thread break will put many SMEs out of business and add to the number of jobs already lost in the sector. The federal government is thus further reducing the diversity of actors that it once wanted to preserve."