TÜV NORD to Certify Hollandse Kust (zuid) 1-4
Vattenfall has selected the German technical services provider TÜV NORD to certify the Hollandse Kust (zuid) 1-4 offshore wind project in the Dutch North Sea.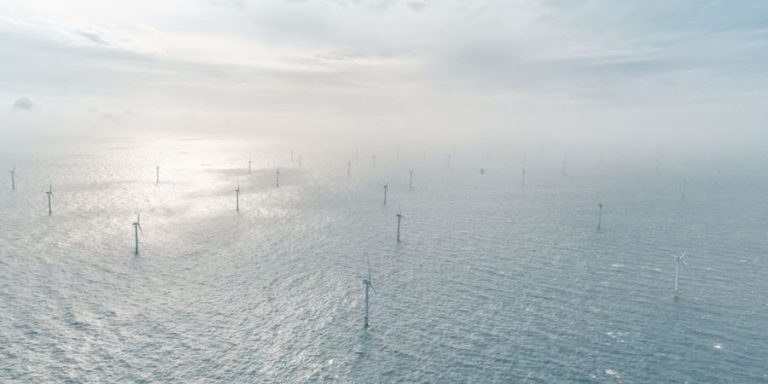 TÜV NORD will for the first time be carrying out project certification in accordance with the internationally recognised IECRE (International Electrotechnical Commission Renewable Energy) OD-502 scheme.
"We're delighted to be able to apply such an advanced scheme to this kind of lighthouse project, which is a milestone for the entire wind energy industry," said Silvio Konrad, TÜV NORD General Manager with responsibility for the energy sector.
Vattenfall initially opted for TÜV NORD to carry out the design inspection and certify not only the foundation and supporting structure work, but also the design of the cabling within the farm.
Vattenfall then also commissioned TÜV NORD to certify the execution phase. This includes the inspection of the components onshore, transport of the components to the offshore zone and their installation there, and commissioning of individual turbines.
TÜV NORD will also finally evaluate the entire certification process and ultimately issue the project certificate.
"Thanks to the two assignments, we will support our partner Vattenfall in every step of the project to ensure that the new wind farm zone is constructed and commissioned safely and quickly," said Dr. Britta Schacht, Senior Vice President Certification Renewables at TÜV NORD.
The Hollandse Kust (zuid) 1-4 will comprise approximately 140 Siemens Gamesa SG DD-193 wind turbines, each with an output of up to 11MW, resulting in a total output of 1.5GW.
This makes the wind farm zone, which is being built between 18 to 36 kilometers off the Dutch coast in the North Sea, one of the largest in the world. This project is also of particular importance because, thanks to the gains in efficiency due to technological progress, Hollandse Kust (zuid) 1-4 will be built without subsidies.
Furthermore, the wind farms are being built with a very short construction period; it is anticipated that commissioning will begin as early as 2022, TÜV NORD said.