Ørsted Selects Skipjack Staging Spot
Ørsted U.S. Offshore Wind has signed an agreement to develop Maryland's first offshore wind energy staging center at Tradepoint Atlantic, a 3,300-acre global logistics center in Baltimore County, Maryland.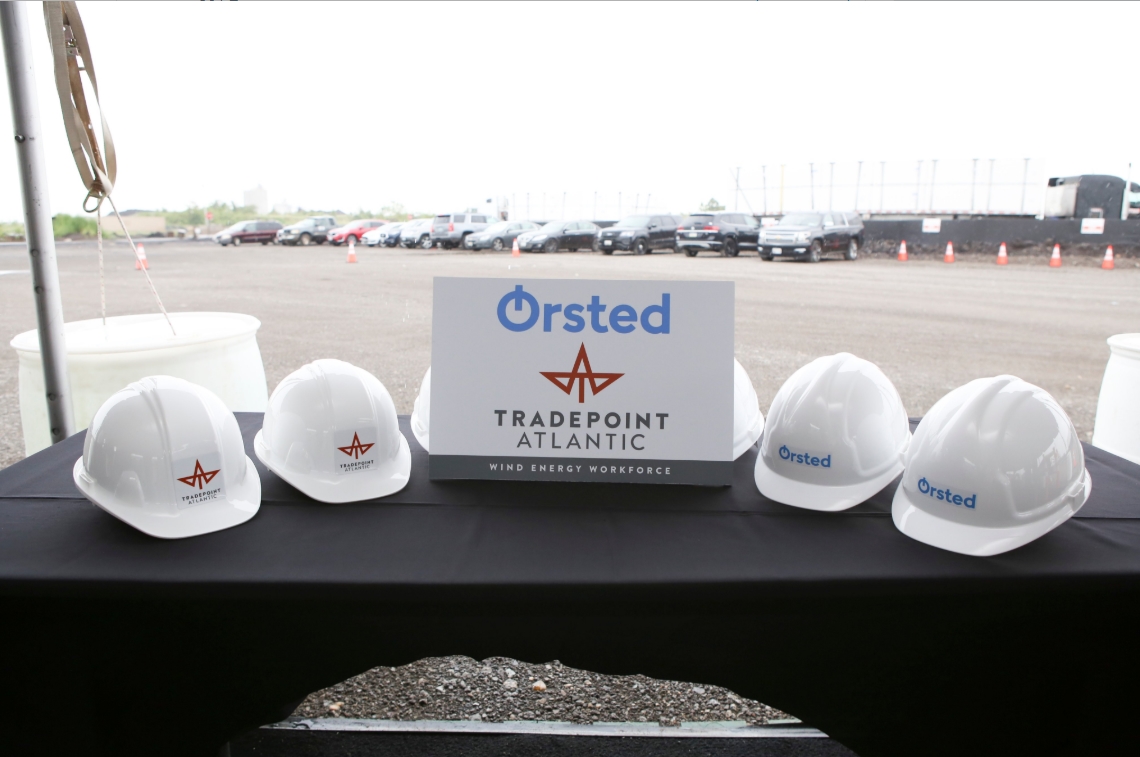 The staging center will be used during the development of the Skipjack offshore wind farm located 19.5 miles off Maryland's coast.
"Together with Tradepoint Atlantic, we are making history by developing the first offshore wind staging center in Maryland," said Claus Møller, Chief Operating Officer of Ørsted U.S. Offshore Wind.
"This new center will create good-paying jobs, leverage Tradepoint Atlantic's outstanding location and logistical assets, and put Maryland on the map as a global offshore wind industry hub. We are proud to work with Tradepoint Atlantic to make clean energy the newest chapter in the storied history of the Sparrows Point site as we pursue our vision of a world that runs entirely on green energy."
The Ørsted staging center will total 50 acres, including five acres adjacent to Tradepoint's deepwater inner berth. Ørsted will receive and load out components at the berth and have up to 45 acres designated for laydown and assembly of components destined for the project site off Maryland's coast.
The center advances Ørsted's commitment to create 1,400 jobs in Maryland as part of the Skipjack wind farm, including 913 jobs measured in full-time equivalents during development and construction and 484 jobs during operation, the developer said.
The agreement is part of Ørsted's commitment to a USD 13.2 million investment at Tradepoint Atlantic. Improvements will include strengthening ground bearing capacity at the port to allow heavy-lift cranes and specialized transporters to move wind turbine components, some weighing as much as 2,000 tons, from ships onto the site.
The 120MW Skipjack wind farm is expected to enter the offshore construction phase in 2021 and be commissioned in 2022.