Avangrid Begins Surveys Offshore North Carolina
Avangrid Renewables is conducting geophysical surveys at the Kitty Hawk offshore wind lease area off the coast of North Carolina, U.S.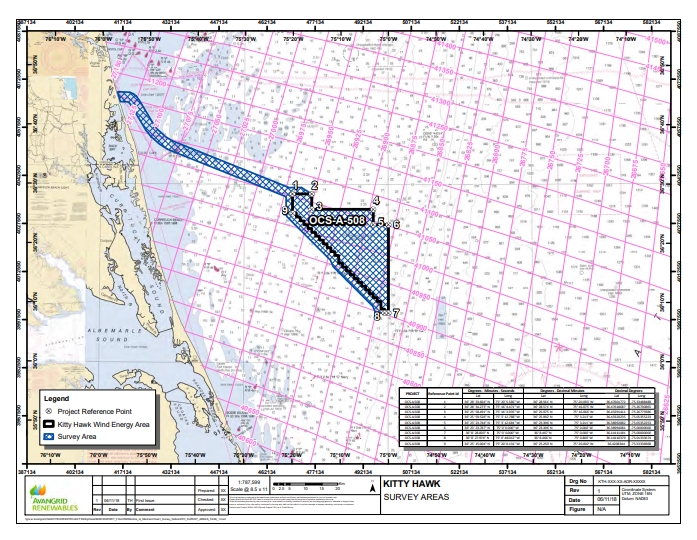 The work is being carried out in and near the wind lease area and proposed cable corridor from Sandbridge, Virginia, to the east of Corolla, North Carolina.
The purpose of the surveys, scheduled for the period from 25 June to 15 October, is to characterize seabed/sub-surface conditions for the project.
Surveys include multibeam bathymetry, magnetic measurements, side scan sonar imaging, seabed stratigraphy, benthic sediment sampling and video imaging, Avangrid said.
Offshore survey vessel M/V Gerry Bordelon and nearshore survey vessel Theory, operated by TerraSond, are in charge of executing the work.
Additionally, NOAA Fisheries issued an incidental harassment authorization (IHA) to Avangrid Renewables to take small numbers of marine mammals incidental to the geophysical survey investigations associated with marine site characterization activities in the lease area.
To remind, Avangrid secured the rights to develop the 122,405-acre lease area in May 2017. It has a potential generating capacity of 1,486MW and is the first offshore wind lease area to be secured off North Carolina.