Australia's First Offshore Wind Project Secures Exploration Licence
The Australian Government has approved a deed of licence to allow Offshore Energy Pty Ltd (OEPL) to undertake resource exploration for the Star of the South, the country's first offshore wind farm.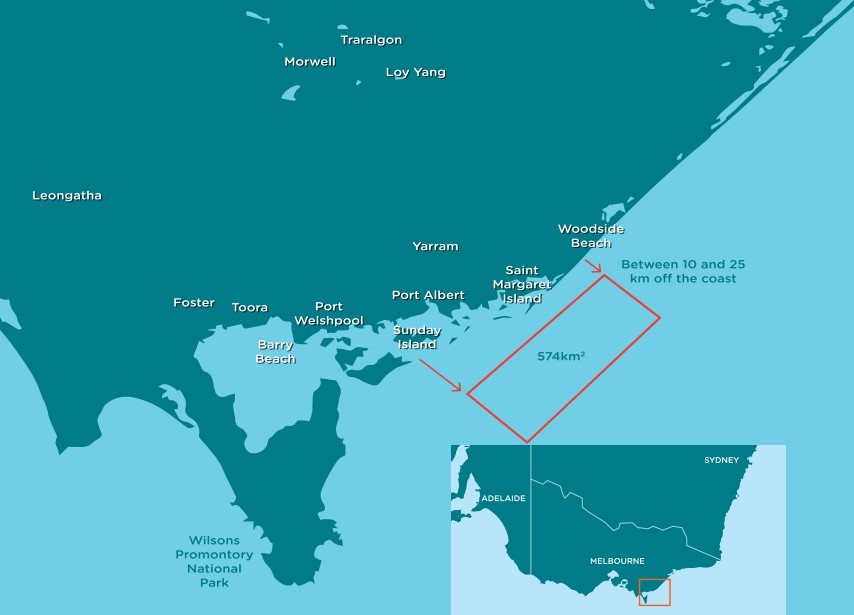 The licence will allow the developer to undertake exploration in Commonwealth waters about eight to 13 kilometres off the Gippsland coast in Victoria, on an area covering 574km2.
Through this licence, OEPL will be allowed to undertake activities to assess wind resources and seabed conditions to understand whether an offshore farm is technically feasible.
OEPL has not been given any rights to develop or operate an offshore wind farm under this licence, the government said, adding that the licence requires OEPL to undertake extensive consultation with the community and industry before undertaking any activities.
The government's engagement with the proposal is only in relation to the exploration licence and it is not providing financial support toward the development of the project.
OEPL submitted a request for a permit to carry out a feasibility study for the wind farm in October 2017. In December 2017, the Victoria-based OEPL entered into a partnership with Copenhagen Infrastructure Partners (CIP) to jointly continue developing the wind farm.
If fully built, the Star of the South could comprise up to 250 wind turbines with a combined capacity of up to 2GW.
Related news
List of related news articles