Offshore Wind Conference 2019: First Look at the Programme
Now more than ever offshore wind is showing true global potential. Join the celebratory tenth edition of the Offshore Wind Conference on 7 and 8 October in Amsterdam to discover how offshore wind is powering the energy transition.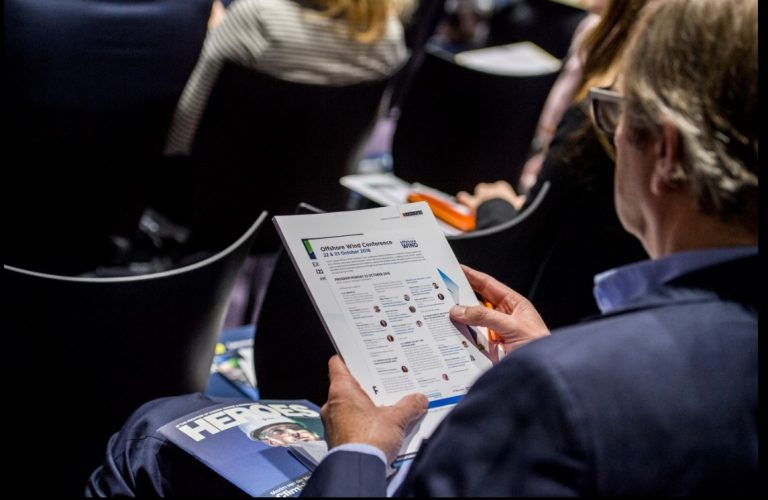 We can already share a look at the Offshore Wind Conference programme with you. Tickets will be available from 1 May 2019.
Monday 7 October 2019
10:00 – 11:00
Update NL
This free to attend session is a pre-event to Offshore Wind Conference and offers an update on the developments in the Dutch offshore wind industry
11:45 – 13:15
The global potential of offshore wind
The global potential for offshore wind is growing each day and with that the technological developments to assist in increased offshore wind production. This session delves into the emerging markets, such as US and Asia, as well as innovations such as floating offshore wind turbines.
13:45 – 15:45
Financing and the business case offshore wind
What new business models will arise to finance future wind farms and increase profitability?
15:45 – 16:00
Have I got OffshoreWIND news for you!
Test your offshore wind knowledge in our challenging quiz, loosely based on the BCC television program ' Have I got news for you'.
Tuesday 8 October 2019
09:00 – 10:30
Linking Northwest Europe
Increased electricity production also means increased focus on how to get the power to shore. Linking Northwest Europe through interconnecting high-voltage grids means more international cooperation increases the reliability and stability of the electricity supply.
11:00 -12:00
When gas and offshore wind start dating
Gas and offshore wind could become quite the love affair. The growing cooperation between the offshore gas and wind industry could potentially be nurtured by, among others, energy islands at sea.
Offshore Energy 2019
Offshore Wind Conference is held as part of Offshore Energy 2019, (7), 8 and 9 October 2019. Head to the website for more information on the conference and on Offshore Energy. There are also many sponsorship opportunities available.