Ambau Files For Bankruptcy
German manufacturer of wind turbine towers and foundations Ambau has filed for bankruptcy at the Cuxhaven district court.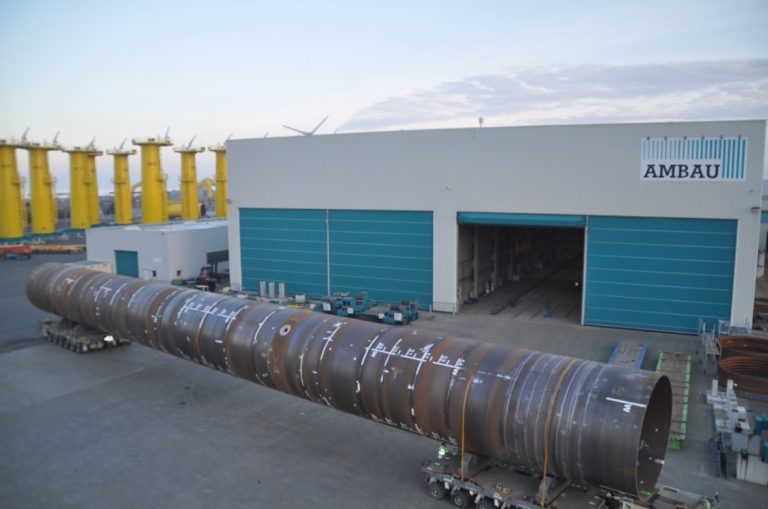 The main reason for the bankruptcy filing is reportedly insolvency due to the lack of orders.
Ambau currently employs around 350 people at two locations in Cuxhaven and Gräfenhainichen.
The Cuxhaven district court has appointed provisional bankruptcy trustees which will focus on securing the continuation of production based on the existing order backlog, and developing solutions for the future. The company is also actively searching for new investors.
The wages and salaries of the employees are secured by bankruptcy funding for an initial three months.
The last offshore orders the company received were for the Nordergründe, and Nordsee One projects back in 2015.
Ambau, a specialist in manufacturing foundation structures for offshore and onshore wind farms, as well as turbine towers, was involved in a number of other offshore wind projects, including  EnBW Baltic 2, SeaAngel, Meerwind Süd / Ost, Thornton Bank, Bard Offshore 1, and others.