Offshore WIND Conference: Competition Is Key to Unlocking Cost Reductions
There are no local content requirements in offshore wind tenders in the Netherlands because the Dutch government sees competition as key to achieving cost reductions, Ruud de Bruijne, Project Manager Offshore Wind Energy at the Netherlands Enterprise Agency (RVO.nl) said during the Offshore WIND Conference in Amsterdam.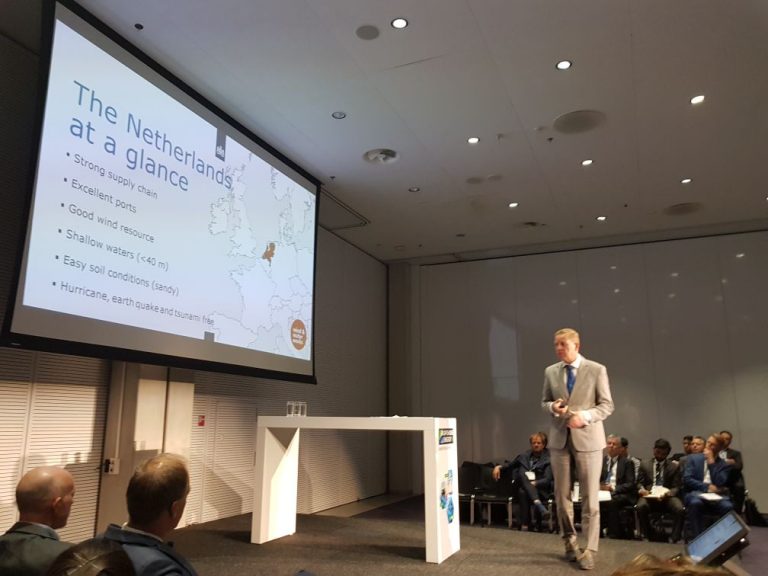 The low costs are also necessary to receive the support from the public for these projects, De Bruijne said during the pre-event session – Offshore Wind Update NL.
De Bruijne drew a comparison between the evolution of the industry throughout the years and the evolution of the Offshore Energy Exhibition & Conference (OEEC), which initially focussed mainly on oil & gas "…with a little bit of offshore wind, and now offshore wind is getting a bigger part of that [OEEC] and that is also happening in the industry."
Hans Timmers, the Chairman of the Netherlands WindEnergy Association (NWEA) and the moderator of the session, said that the Netherlands has the leading offshore wind supply chain in the world which is currently looking to expand its footprint to emerging markets such as Taiwan, the USA, and Brazil.
Timmers also said that the Netherlands is currently working on a new climate agreement which could cut the country's CO2 emissions by up to 55% by 2030 when compared to 1990 levels.
"Wind will provide a lot to that reduction," Timmers said.
According to Bob Meijer, Director Offshore Wind Energy R&D, TKI Offshore Wind, the Netherlands will have enough offshore grid capacity to meet its offshore wind goals by 2025, and that further expansion is needed.
In the Offshore Wind Energy Roadmap 2030 released earlier this year, the Netherlands revealed plans to have 11.5GW of operating offshore wind capacity by 2030 which would cover 40% of the current electricity consumption in the country.
Under the current National Energy Agreement concluded in 2013, five offshore wind farms with a total capacity of 3.5GW will be built in the Dutch sector of the North Sea in the period until 2023, in addition to the existing wind farms.
One of those wind projects, the Hollandse Kust (zuid/south) Sites III and IV, will be tendered in January 2019.
Reporting: Nadja Skopljak; Editing: Adnan Durakovic/Adrijana Buljan