Bourbon Toasts to WindFloat Atlantic
Windplus has awarded Bourbon Subsea Services with a turnkey contract for the installation of the 25MW WindFloat Atlantic floating wind farm offshore Portugal.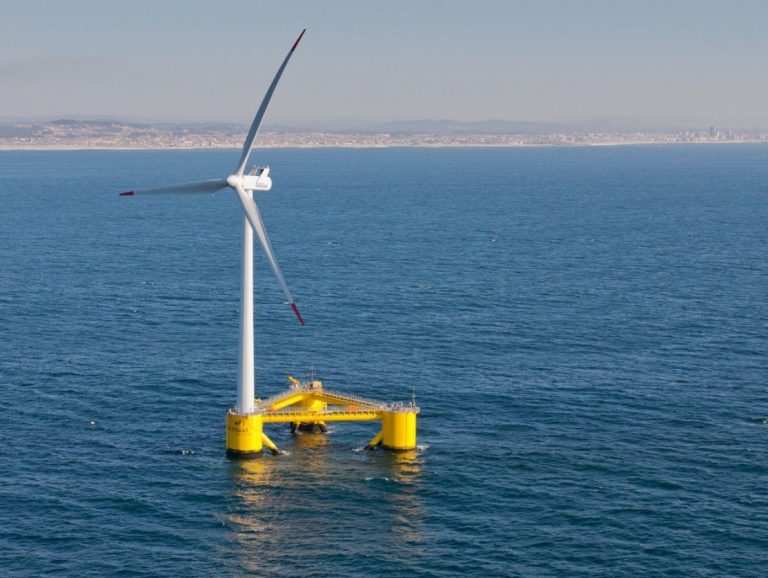 The WindFloat Atlantic will feature three MHI Vestas 8.4MW turbines sitting atop Principle Power's triangular, semi-submersible WindFloat foundations some 20 kilometres from Viana do Castelo at a depth of 85-100 metres. The project is expected to be fully operational in the second half of 2019.
Bourbon's scope of work includes project management, engineering and the procurement of the complete mooring system, which will be supplied by Vryhof.
The mooring systems with three sets of three mooring lines will be pre-laid in the first phase. The wind turbines will be then towed to the offshore site and hooked up in a second phase, which will also include the installation and hook up of the inter-array electrical cables.
Bourbon will provide marine assets required for the different phases of the operations, including Anchor Handling Tug Supply vessels (AHTS), tugs, and Remotely Operated Vehicles (ROV).
Back in 2011, Bourbon installed the prototype WindFloat turbine offshore Portugal.
"After having installed the prototype in 2011, we are very pleased to have now been chosen to support this significant European commercial floating wind farm project. The opportunity permits BOURBON to reaffirm its commitment to contributing to the growth of the Renewable Energy industry and demonstrate its unique expert capability in delivering technologically innovative turnkey services to demanding clients," said Patrick Belenfant, Bourbon Subsea Services' CEO.
Windplus is a subsidiary of EDP Renováveis (79.4%), Repsol S.A. (19.4%) and Principle Power Inc. (1.2%).