Swedish Offshore Wind Farm Is No More
Offshore wind O&M specialist Ziton has completed the decommissioning of the Utgrunden offshore wind farm off the east coast of Sweden on behalf of Vattenfall.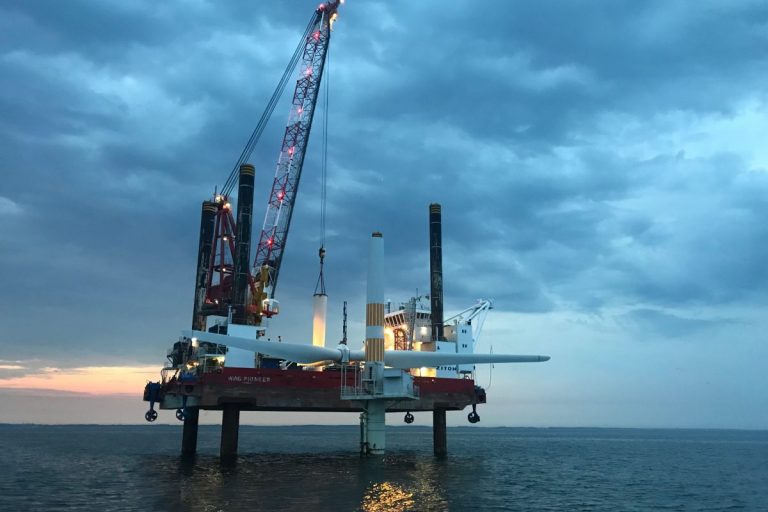 Contracted by Vattenfall on turn-key terms, Ziton used the jack-up Wind Pioneer for the work, as well as proprietary cutting technology to remove subsea structures.
"We have been able to develop the project using the experience gained through a string of other decommissioning projects and the incident-free project execution is testimony to our people's skills and dedication. For the industry it should come as a relief as it has now been demonstrated how efficiently offshore wind turbines can be decommissioned," Ziton's CEO Thorsten Jalk said.
Utgrunden wind farm was built in 2000 and was acquired by Vattenfall in 2006. The 10.5MW wind farm, located in the Swedish Baltic Sea near the island of Öland, comprised seven Enron Wind 1.5MW wind turbines which had been operational prior to the dismantling. The wind turbines were installed on monopile foundations.
Vattenfall decided to decommission the wind farm as the wind turbines exceeded their operational lifetime.
"Vattenfall is very satisfied with the decommissioning work performed by ZITON at Utgrunden. ZITON has proven how a very demanding project can be executed with highest HSE awareness in combination with the use of both new technology and proven methodologies. I have seen how unforeseen demanding challenges have been solved in a structured, professional and thorough way and believe there has been great learnings for both companies which will be very useful for the future," said Vattenfall Project Manager Magnus Jansson.
Photos: Ziton