Germany Selects Six Offshore Wind Projects, Zero Subsidy Bids Reappear
Germany's Federal Network Agency (Bundesnetzagentur) has selected six offshore wind projects in the second tendering round with at least one of the projects reaching the zero-subsidy level.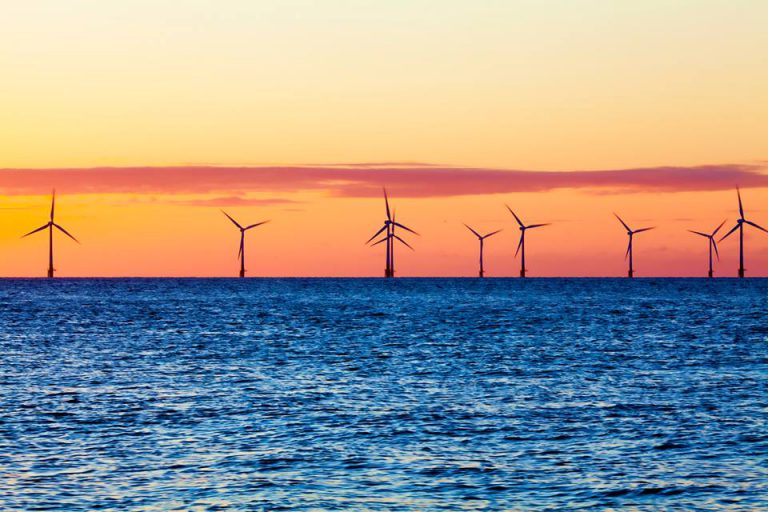 The winning bids were submitted by Baltic Eagle GmbH, Gode Wind 04 GmbH, Iberdrola Renovables Deutschland GmbH, Innogy Kaskasi GmbH, KNK Wind GmbH, and Ørsted Borkum Riffgrund West I GmbH.
Baltic Eagle, Iberdrola Renovables Deutschland, and KNK Wind proposed to build their offshore wind farms in the Baltic Sea, with the remaining three developers winning with the bids to develop wind farms in the North Sea.
The lowest bid value was EUR 0.00/kWh, with the highest being EUR 9.83 cents/kWh, the agency said.
At EUR 4.66 cents/kWh, the average weighted addition value is above the corresponding value of the first 2017 tender of EUR 0.44 cents/kWh.
The increase was attributed to fewer bids received compared to the first call, as only existing projects that had not been awarded in the first call could participate. In addition, unlike in the first tender, bids for offshore wind farm projects in the Baltic Sea were preferred.
The so-called "Baltic Sea quota"required at least 500 megawatts of offshore wind farms in the Baltic Sea to be added to the total available tender volume of 1,610MW.
By winning the contract, the projects not only receive a claim to the EEG subsidy, but also a grid connection – financed by the electricity consumer via network charges – and the option of operating their wind farm for 25 years.
With the second tendering process now concluded, the so-called transitional phase, in which a total of 3,100MW capacity was tendered for existing projects, has been completed. Existing projects are offshore wind farms that had already been approved or planned prior to 1 August 2016 or for which at least one consultation date had been implemented.
For offshore wind farm projects which go into operation from 2026 onward, the tender will take place from 2021 in the so-called "central model," the agency said.