UK National Grid Logs New Wind Energy Record
On Saturday, 17 March, wind farms across the UK reached a record output of around 14GW, supplying approximately 37% of the country's electricity at one point during the day, according to data from Drax Electric Insights.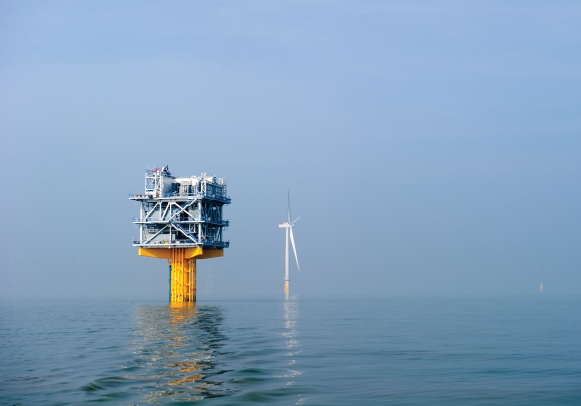 National Grid said on Saturday morning that the highest metered wind output ever was recorded with 10,664MW, which translates to 13.9MW when non-metered wind is included. Throughout the day, wind energy output exceeded 14GW several times.
Overall, wind generated 35.7% of British electricity on Saturday, more than gas (20.3%), nuclear (17.6%), coal (12.9%), imports (6.0%), biomass (4.1%), solar (1.8%), storage (0.8%), hydro (0.6%), and other sources (0.2%).
"Yet again, wind is playing a key role in keeping Britain going during a cold spell. When the mini Beast from the East struck on Saturday, over a third of the UK's electricity was being generated by wind," RenewableUK's Executive Director Emma Pinchbeck said. "We're harnessing a reliable, home-grown source of power which reduces our dependence on imports to maintain the security of our energy supplies."
The previous record of 13.8GW was set on 1 March.
Along with periods of higher wind speeds, the reason UK is increasingly having record wind energy supply days is the growth in installed capacity.
In 2017, UK wind farms produced 45TWh of electricity, more than twice the output from coal, according to Drax Electric Insights's Q4 2017 statistics. The increase comes from both higher wind speeds and a jump in installed capacity, with several large offshore farms coming online in 2017, as well as record deployment of onshore wind, Drax writes.