Dutch Govt Starts Reviewing Innovation Site Bids
After closing the application period for Borssele V Innovation Site on 18 January, the Netherlands Enterprise Agency (RVO.nl) informed that testing innovative offshore wind technologies at the site had attracted interest, and the Dutch Ministry of Economic Affairs and Climate Policy will now assess the submitted applications for a permit and subsidy.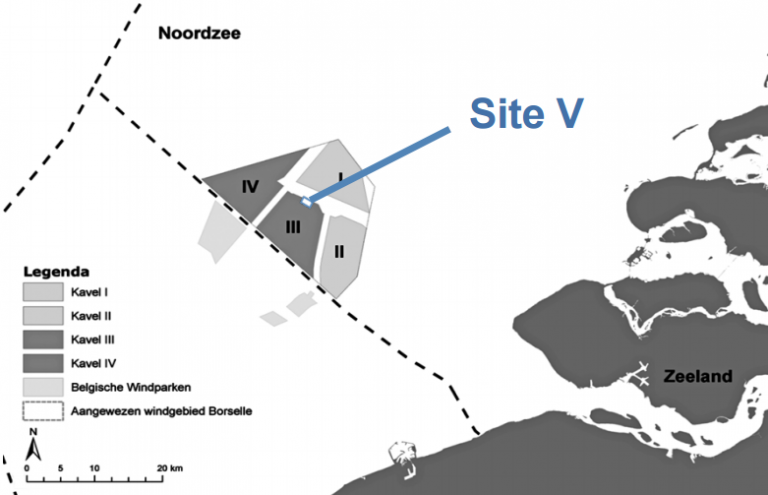 In the coming months, the ministry will evaluate received offers and designate the tender winner, who will obtain the rights to test and further develop a novel technology from 2020 onwards.
The bids will be assessed based on their innovative nature, their contribution to knowledge and experience, and their impact on further reductions in the cost price for offshore wind energy.
Eric Wiebes, Dutch Minister of Economic Affairs and Climate Policy, said: "The cost price for offshore wind energy has dropped spectacularly in recent years. This situation is partly due to increases in scale and technological developments. If the downward trend in the cost price continues, new ideas and innovations must get a chance to further develop as soon as possible. In this way, offshore wind energy will become more efficient and cost-effective, enabling us to limit energy transition costs."
Innovation projects are usually more expensive than other projects, because the risks are greater and the economies lack scale, RVO.nl stated. By providing subsidies for innovations, they can be tested and developed further, contributing to technological progress and reductions in the cost price for offshore wind energy.
The subsidy cap at this tender amounts to EUR 57 million, of which a maximum of EUR 42 million will be awarded for the operation costs and a maximum of EUR 15 million for the investment costs.
The Borssele V site allows for an installed capacity of 20MW and a maximum of two wind turbines installed. The minimum capacity per turbine is set at 6MW. Under the tender conditions, the offshore wind power generation facility must be put into operation within five years of the date of the decision to grant the subsidy.