Kriegers Flak Foundations Buy One-Way Ticket to Denmark
A barge carrying two gravity based foundations (GBFs) for the high voltage station of the Danish 605MW Kriegers Flak offshore wind farm has left the port of Ostend, Belgium.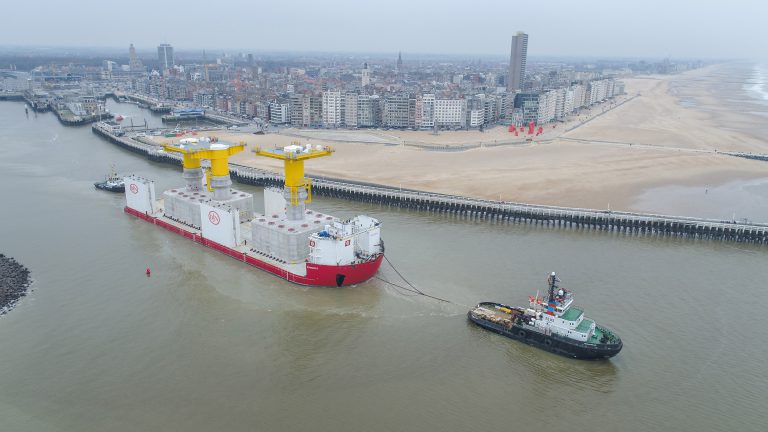 The heavy lift, semisubmersible vessel, Boabarge 37, towed by the tug Zeus of Finland, is planned to arrive in Denmark on 15 January.
Jan De Nul is expected to install the first foundation by the end of the month, and the second a couple of weeks later, weather permitting.
Once the installation is completed, the company's most recent multipurpose vessel Adhémar de Saint-Venant will start with the ballasting and scour protection works.
Jan De Nul and Iemants won a contract to construct, install, ballast and protect GBFs for two offshore substations in November 2016.
Under the contract, Jan De Nul was responsible for the design and construction of the concrete GBFs, while Iemants took care of the design and construction of the steel shafts and decks placed on top.
Vattenfall's Kriegers Flak offshore wind farm will comprise 72 Siemens Gamesa 8MW turbines expected to be commissioned by 2021.
Images and video: Jan De Nul