Denmark Backs TetraSpar Floating Wind Project
The TetraSpar floating wind foundation, brought forward by Henrik Stiesdal – a Danish inventor and former Chief Technology Officer at Siemens Wind Power – has won a DKK 9 million grant (approx. EUR 1.2 million).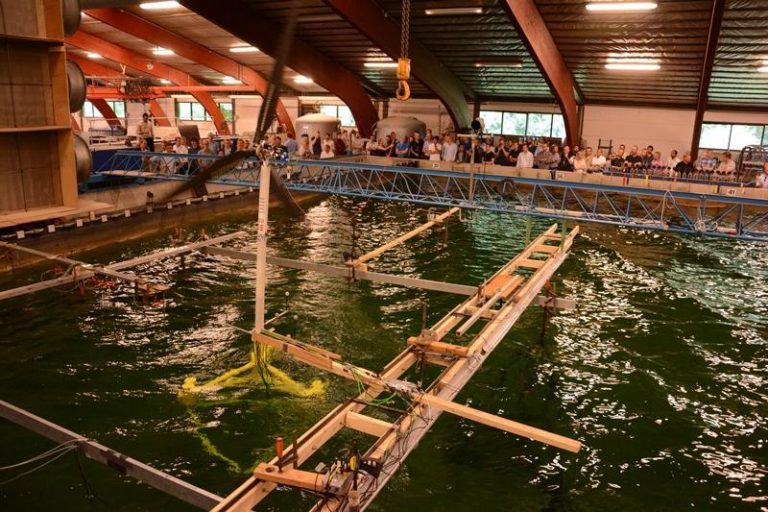 The funds were awarded through the Danish Energy Technology Development and Demonstration Program (EUDP), which earmarked DKK 183 million (approx. EUR 24.6 million) in grants for the development of 55 new energy technology solutions.
Stiesdal won the grant for TetraSpar together with his project partners Aalborg University, Siemens Wind Power, and DIS.
The supported project will focus on optimising the TetraSpar concept to allow for a significant reduction in costs for floating offshore wind power.
The concept emphasises that individual elements such as floaters, cooling and other structural parts are industrializable and can be mass-produced in the wind energy industry's supply chain in Denmark.
Jens Peter Kofoed from Aalborg University said: "With the grant we can strengthen and exploit our research and development of large floating offshore structures. Together with the consortium's expertise in industrialisation, we expect to make a significant contribution to bringing the TetraSpar concept to the market and strengthening Danish position."
"TetraSpar is designed to enable installation of offshore wind turbines in water depths greater than 50 meters at competitive prices. We hope the concept will be a game-changer for offshore wind, and the support from EUDP is vital," Henrik Stiesdal said.
This summer, Stiesdal Offshore Technology A/S, DTU Wind Energy, and DHI put a 1:60 scale model of TetraSpar on testing in DHI offshore wave basin in Denmark. The model test was set up with an aim to provide a proof-of-concept of the TetraSpar foundation as well as advance experimental testing and data analysis techniques in this area.