Ziton Marks Revenue Spike
Danish jack-up vessel owner Ziton has reported EUR 29 million revenue for the Fiscal Year 2016, a near 219 per cent increase compared to EUR 9.1 million revenue recorded a year earlier.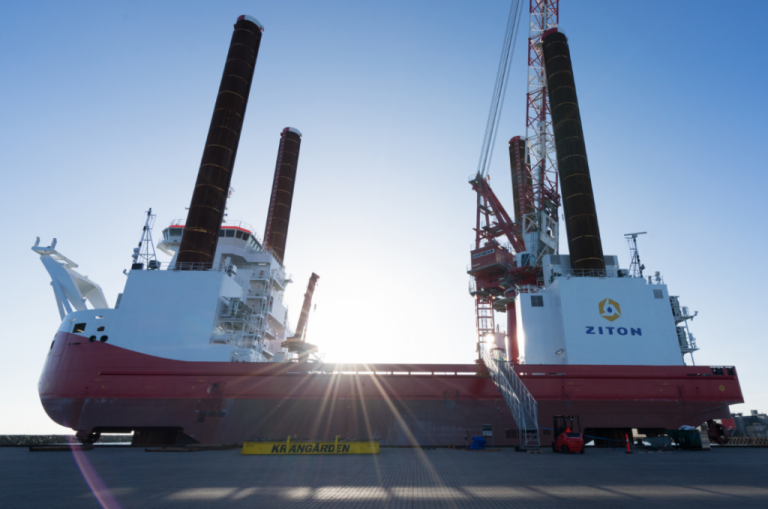 Ziton more than tripled its revenue in 2016 on the back of increased activity levels and higher utilisation rates for the company's fleet of specialized jack-up vessels servicing offshore wind farms.
Operating profit (EBITDA) in 2016 was EUR 16.4 million compared to a loss of EUR 1 million in 2015.
Cash flows from operating activities were an inflow of EUR 4 million compared to an outflow of EUR 15.1 million in 2015.
In March 2016, Ziton's vessel J/U Wind Server began a three-year charter with Siemens Wind Power. In the second half of 2016, Ziton entered into agreements with DONG Energy and Vattenfall, adding to the existing agreement with MHI Vestas Offshore Wind, which runs until the end of 2017.
"Having contracts with four of the leading players in the offshore wind industry demonstrates the strength of our business model of providing dedicated offshore wind O&M services and having vessels available at all times to ensure reduced wind turbine down-time," Ziton CEO Thorsten Jalk said.
Looking ahead, Ziton expects EBITDA in 2017 to be in the range of EUR 23-26 million, driven by higher revenue and increased fleet utilisation. Cash flow from operating activities is expected at EUR 12-15 million.
Earlier this year, the company has established Ziton Contractors in an effort to accommodate the need for a more efficient offshore setup.
ZITON Contractors offers technical expertise, project planning management and execution.
"The offshore wind industry is growing rapidly and focus is very much on reducing the cost of energy. Our framework agreements and turnkey solutions are important factors in our customers' cost out planning. ZITON is always dedicated to reducing risk for our customers, and by establishing ZITON Contractors we have become an even more resourceful business partner because we are now able offer offshore wind turnkey solutions. A one-stop shop," said Jalk.
Ziton currently owns and operates three jack-up vessels and has carried out more than 530 service interventions at more than 40 wind farms.