Marylanders Support Offshore Wind
The Maryland Public Service Commission (PSC) held the second offshore wind public hearing on 30 March and saw hundreds of Marylanders, including legislators, business leaders, labour groups, environmental organisations and other citizens joining the meeting.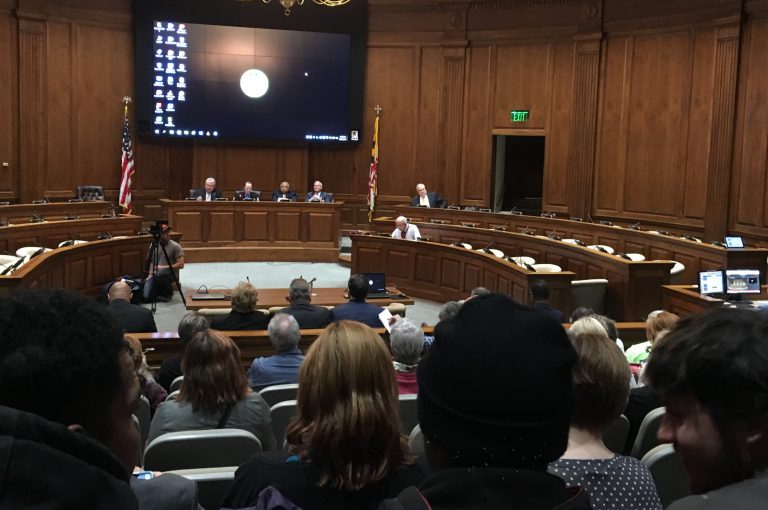 The state's PSC is considering the applications for the Offshore Wind Renewable Energy Credits (OREC) created by the Maryland Offshore Wind Energy Act of 2013, submitted by two developers: US Wind and Skipjack Offshore Energy (Deepwater Wind).
According to US Wind's press release following the hearing, 67 people spoke in favour of Maryland's offshore wind plans at the hearing, including a bipartisan group of four state legislators, who referenced the economic development potential and promise of well-paying jobs as reasons for the PSC to approve the wind energy credit. Baltimore Mayor Catherine Pugh also submitted written testimony, specifically supporting US Wind's application, the company pointed out. Moreover, many business leaders, labour groups and environmental organisations spoke in favour of the wind energy credits.
The Maryland PSC must reach a decision until no later than 17 May, when it will approve, conditionally approve, or deny the proposed offshore wind project applications.
US Wind was the first developer to bid for OREC back in February 2016. The company plans to build a 750MW offshore wind farm some 15 miles off Ocean City. The wind farm will comprise 187 turbines, installed in 20-30 meters water depth. If approved, the project is anticipated to come online in early 2020, with an operational life expectancy of more than 25 years.
Deepwater Wind filed an OREC application for the 120MW Skipjack wind farm project located some 17 nautical miles northeast of Ocean City. Deepwater Wind's 30MW Block Island wind farm off Rhode Island became the first operational offshore wind farm in US waters in December 2016.
The public hearing was the second of two meetings scheduled by the Maryland PSC. The first meeting was held in Berlin on 25 March.