Vattenfall Invites East Anglian Businesses to Join Norfolk Vanguard Team Early
Vattenfall has called on local businesses in East Anglia, UK, interested in joining the 1.8GW Norfolk Vanguard offshore wind farm project to register online with the company, advising "it's important to start early".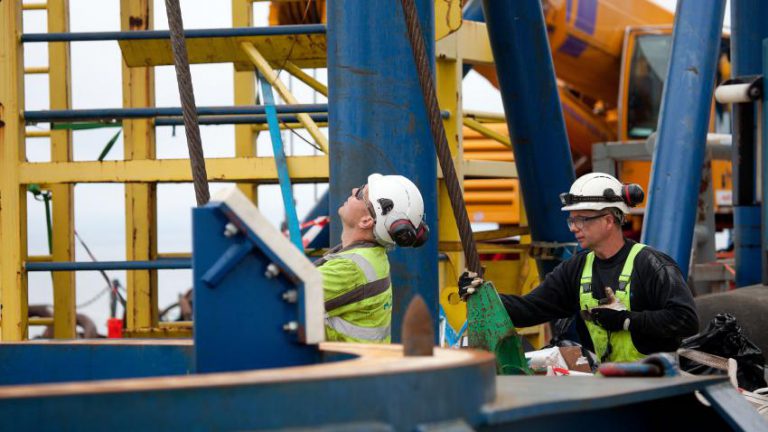 The Swedish company is at the early stages of developing the Norfolk Vanguard. The project, if consented, is scheduled to start construction and operation in the 2020s.
Ruari Lean, Vattenfall's Senior Project Development Manager for the Norfolk Vanguard scheme, said: "Our experience building wind farms in the UK tells us that if we want to maximise local business opportunities it's important to start engagement early. Companies can benefit from early awareness of the opportunities, especially by understanding how and when to get involved in the procurement of a wide range of services."
The energy firm, which is a member of the East of England Energy Group, recently joined the Norfolk Chamber of Commerce. The Chamber said it is keen to help the region secure business from projects like Norfolk Vanguard.
Caroline Williams, Chief Executive Officer of the Norfolk Chamber of Commerce, said: "Renewable energy is becoming increasingly important to the UK and it is great that Norfolk is going to be at the forefront of this new technological solution. We will be working closely with Vattenfall to ensure that local businesses take advantage of the supply chain opportunities this project will bring to the local economy. We will also be working together to ensure that Norfolk's young people understand the long term career opportunities this project will bring."
Businesses in East Anglia can register their interest in Norfolk Vanguard here.
In March this year, Vattenfall launched the Norfolk Vanguard project after agreeing a lease with The Crown Estate, the manager of the seabed.
A second development area, Norfolk Boreas, was also agreed with The Crown Estate. Norfolk Boreas, with a target capacity of 1.8 gigawatts, is currently at the very earliest stages of development.