Ramboll's Employee Wins WindEurope Energy Research Prize
Lisa Ziegler from Ramboll Energy's wind department in Hamburg has won the 'WindEurope energy research prize', which is given to innovative work that presents data or results that can contribute to bringing the wind industry forward.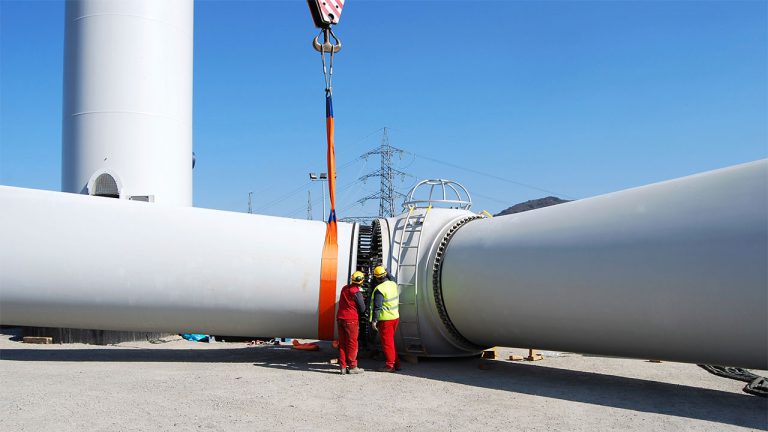 Ziegler won the prize for the best research in the category 'Repowering/end of life issues'.
Her PhD research study "Structural health monitoring for wind turbine extended life operation" focused on how to reduce uncertainty in the decision about lifetime extension of wind turbines.
It calculated how many years an offshore structure can be kept operational beyond the design life and demonstrated that inspections at end of life can reduce the financial risk of lifetime extension.
In addition, it proposed a methodology for decision-making about lifetime extension of wind turbines and demonstrated that the decision process is sensitive to parameters such as failure rates of turbine components and energy market prices, which are very uncertain in the industry today.
On the conclusions of the study, Lisa Ziegler says: "Good knowledge about the remaining useful service life of wind turbines is important for lifetime extension. Stochastic methods can help to deal with the uncertainty. Low-cost monitoring of the health of wind turbines plays an important role in decreasing the risk of lifetime extension decisions."
When asked about the benefit that this research can do to the wind industry, Ziegler said: "The purpose of wind farms is to generate profit for the investors – and to provide renewable energy for us all. Why not making both better? The service life of wind turbines is planned for 20-25 years, but the assets often have structural reserves left. Extending the lifetime of wind turbines can increase the profit of wind farms – and generate more energy for the same amount of resources. This lowers the cost of wind energy and their environmental impact. My research opens the way for lifetime extension to become common practice just as in other industries."