Mainstream Urges Scottish Ministers to Back Neart na Gaoithe
Mainstream Renewable Power has urged Scottish ministers to appeal the recent judicial review of Scottish Court of Session which has ruled in favour of the Royal Society for the Protection of Birds (RSPB) and has put a stop to four offshore wind projects off the Fife coast, including Mainstream's 450MW Neart na Gaoithe.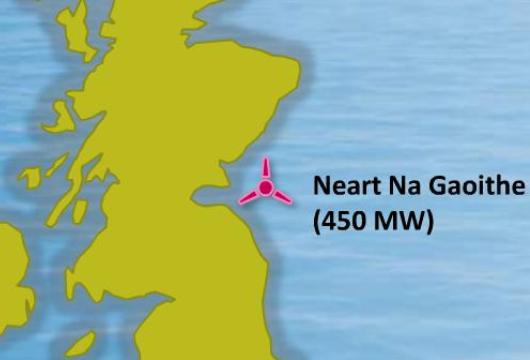 In October 2014, Mainstream was granted consent by the Scottish Government to build the Neart na Gaoithe offshore wind farm which was set to become the first offshore wind farm in Scottish waters.
Subsequent to the grant of consent to Neart na Gaoithe, as well three further offshore wind farms – Inch Cape, Seagreen Alpha, and Seagreen Bravo – the RSPB sought a judicial review to appeal the Scottish ministers' decision to grant consent for the projects, as the environmental organisation believed the four wind farms totalling 2.284GW of capacity would have a negative impact on local bird populations.
Earlier this month RSPB won the appeal against the Scottish ministers' decision to grant consents for the projects.
"In July 2016, the outcome of the judicial review was released to favour the RSPB. Naturally, Mainstream, its equity partners and contractors are disappointed with this decision and the matter is now in the hands of the Scottish Ministers to appeal," Mainstream said in a statement.
The proposed Neart na Gaoithe offshore wind farm is located some 15km off the Fife coast and covers an area of approximately 100km2. Mainstream was awarded the site in February 2009 by the Crown Estate as part of a competitive bidding process.