Cheaper Prices for Block Island Wind Farm Power
Head of Deepwater Wind, Jeff Grybowski, appeared before Rhode Island's Public Utilities Commission to give an update about the wind project offshore Block Island, according to Providence Journal.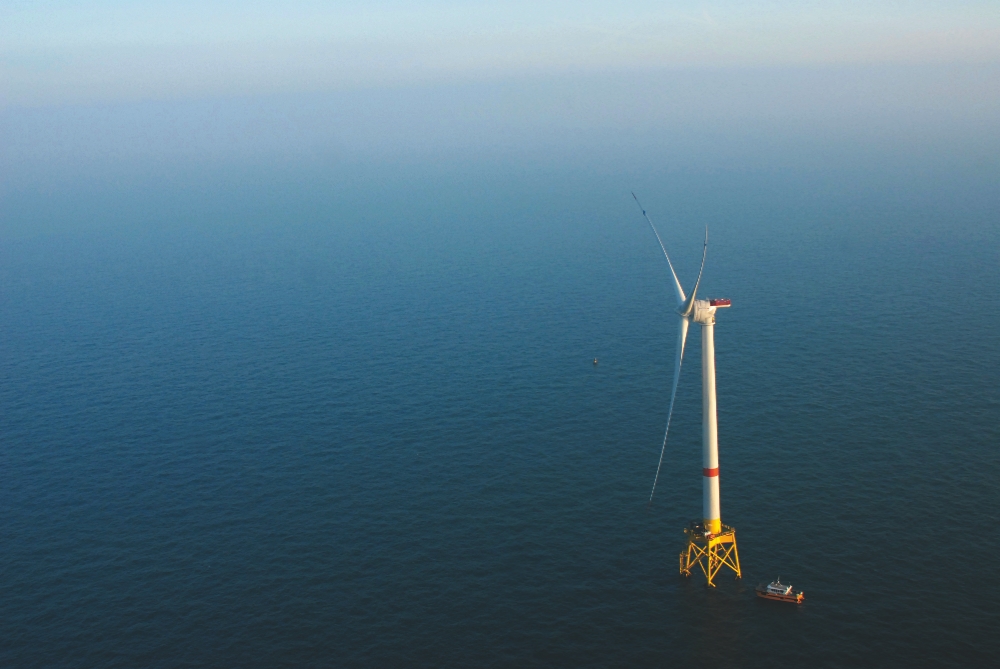 The company is developing a USD 225 million project comprising five Alstom's 6 MW turbines that will produce enough electricity to power 17,000 homes.
Grybowski revealed the wind farm would produce more power resulting in cheaper prices for consumers in the first year. This is mainly due to technological improvements made to wind turbines since the approval of power purchase agreement with National Grid five years ago.
Commenting on the recent termination of the contract between NStar, National Grid and Cape Wind, he said: "We're well past that stage. We're in construction now."
"You'll see vessels off the shore of Block Island this summer," stated Grybowski, announcing the start of project construction.
Block Island wind farm is expected to be fully operational in fall 2016.
Offshore WIND Staff; Image: alstom