Mainstream Unveils 3D Model of SuperNode
Global renewable energy company Mainstream Renewable Power unveils the first three-dimensional scale model of the SuperNode which is set to fundamentally change the way electricity is delivered to homes.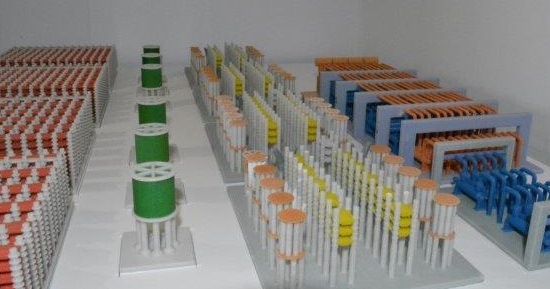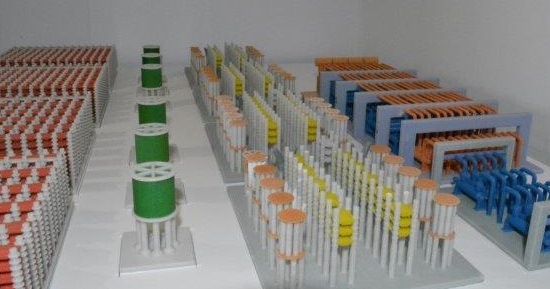 Developed by Mainstream, the SuperNode will, for the first time enable electricity to be collected from where it is generated and intelligently routed over long distances to where consumers need it. In the same way the internet is based on a "web" design, the SuperNode will enable electricity to be transported using a "meshed" transmission network.
Today's electricity systems use High Voltage Direct Current (HVDC) cables to transport electricity over long distances sometimes underground and under the sea. However these systems have been built in a "point to point" manner, transporting electricity generated at one point to where it will be consumed at another point. Point to point systems lead to cost inefficiencies and system reliability issues. When a transmission cable goes down, the electricity being generated has nowhere to go, whereas the SuperNode, using a "meshed" system, can re-route that electricity to where it is needed.
Joe Corbett, Head of Technology at Mainstream said "This is going to do for electricity what the internet has done for data over the past 15 years. The really exciting thing about SuperNode is it uses a combination of technologies which are available today so this is something which can be put to work relatively quickly. It's not a pie in the sky concept."
He continued "Ultimately this is about consumers getting access to the cheapest electricity possible. Households can power their homes from a solar plant in Spain when the sun is shining and then from a wind farm in the North Sea when the wind is blowing. Today if a generation plant goes down, the System Operator gets back-up power from the next most expensive plant. The SuperNode does the opposite; it will seek out the cheapest available power.
He concluded: "Another game changer is that it significantly reduces the need for back-up electricity generation plant. Rather than consumers paying for large power stations sitting idle in case they're needed due to system faults or down time, the meshed system using the SuperNode has built-in redundancy so any electricity generated is simply routed another way."
Press Release, June 30, 2014; Image: mainstreamrp