Renewables Drive Ecosse Subsea's Revenue Rise

Subsea engineering specialist, Ecosse Subsea Systems Ltd (ESS) has posted a 72% increase in revenue and a £1 million profit in its latest published accounts.
The Aberdeenshire-based business has extended its oil and gas expertise into the emerging renewables market and forecasts turnover in the current year will increase to £13 million, and are targeting an increase in profits to around £2 million.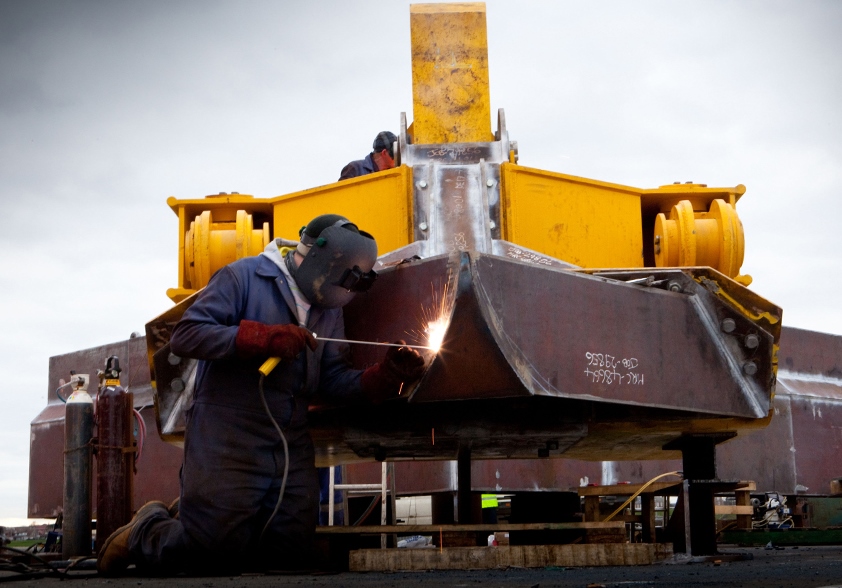 The accounts to March 2013 show turnover increased from £4.85 million in 2012 to £8.35 million, and operating profit (EBITDA) jumped 67% from £600,000 to £1 million in the same period.
The improved financial results cap one of Ecosse's most successful years, which included a move to larger new premises on the outskirts of Aberdeen and a seven figure capital investment in building a second SCAR subsea plough and support equipment.
The company's SCAR technology has been deployed on a number of valuable oil and gas construction projects for boulder removal and seabed clearance, including the Laggan-Tormore project west of Shetland.
ESS has also made substantial in-roads to the renewables sector, completing a £4.7 million contract on the Baltic Wind Farm project offshore Germany on a client's vessel and is currently deployed on a £5 million cable-lay workscope in the Humber Estuary on behalf of a European utilities provider.
Ecosse Subsea Systems commercial director, Keith McDermott, said: "The versatility of our SCAR plough is well established with our traditional oil and gas clients. Now the commercial value of the SCAR's production rate and reliability is more widely understood in the renewables sector and it is increasingly being used on wind, wave and turbine projects.
"SCAR has proven its credentials as a transferable technology, and alongside our other patented technologies, has been the basis for these superb results. We are now of a size and have the resources to design and manufacture our own equipment, which allows us to fulfil projects from the design concept stage all the way through procurement to final project delivery.
"This increased integrated offering and the wider recognition that we can bring years of valuable oil and gas experience to the renewables sector, will drive further growth in revenue and profit in 2014."
ESS managing director Mike Wilson said: "Total staff numbers are expected to increase from 70 to 90 in the next 12 months and plans are underway to increase our existing office space at Brathens Eco-Business Park near Banchory. Our tendering department has been extremely busy with projects both large and small being considered over the next four years."
Press release, March 13, 2014; Image: Ecosse Subsea Systems