The Netherlands: IHC Hydrohammer Presents its Expertise at EWEA OFFSHORE 2011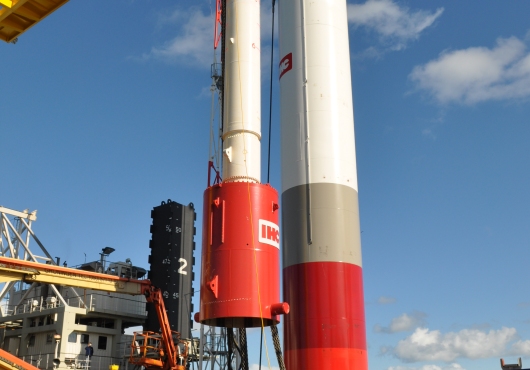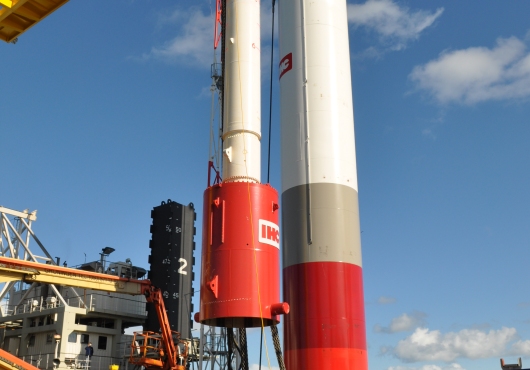 Hydraulic piling hammer specialist, IHC Hydrohammer, will perform live presentations two times per day at EWEA OFFSHORE 2011 event.
 Presentation 1: Inclination Measuring Tool
IHC Hydrohammer answers the question: How to install a monopile foundation with a maximum deviation of 0.5 degrees. During this presentation they show the results and the most recent technological innovation: the spotting operation of their Inclination Measuring Tool. This is first deployed during the Sheringham Shoal project in the southwestern part of the North Sea.
 Presentation 2: Driving Big Diameter piles & Driving on flanges
What are the consequences of driving large pile diameters (more than 6.5 meters top rim diametre). How did IHC Hydrohammer solved this? What equipment is available and what is in development?
IHC Hydrohammer presents for the first time how poles with flanges can be installed. So without grout between pole and transition piece. IHC Hydrohammer presents the results of the Chinese Jiangsu Rudong Long Yuan wind project.
Presentation 3: Underwater Noise Mitigation
IHC Offshore Systems presents the latest findings, developments and innovations in the field of Underwater Noise Mitigation. They show how the German 160dB (sel) at 750 m limitation on underwater sound can be achieved when driving monopile foundations for wind turbines.
Please feel free to visit IHC Hydrohammer at the IHC Offshore Wind booth (no. 11251).
[mappress]
Offshore WIND staff, November 28, 2011; Image: ihcmerwede