Ørsted Off to a Strong Start in 2022
World's leading offshore wind developer Ørsted has recorded DKK 5.7 billion (EUR 766 million) net profit in the first quarter of 2022, a 257 per cent increase compared to a DKK 1.6 billion net profit reported for the same period a year earlier.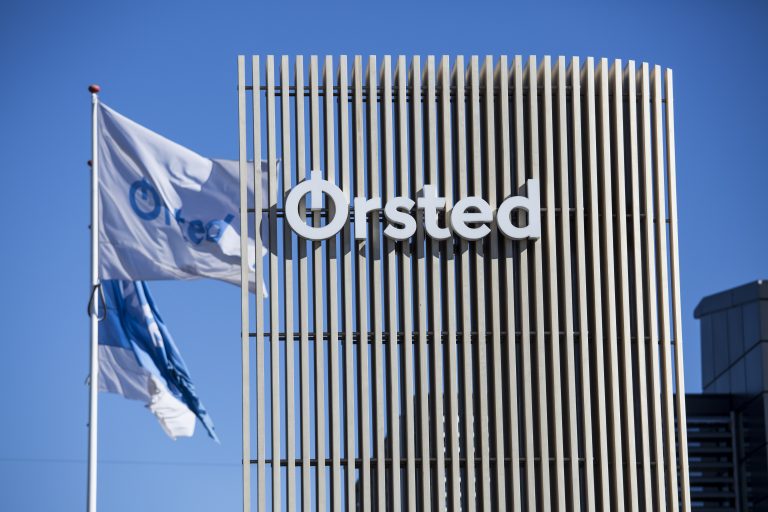 The operating profit (EBITDA) for the quarter totalled DKK 9.4 billion, an increase of DKK 4.6 billion compared to the first quarter of 2021, the interim report shows.
The gain from the 50 per cent farm-down of Borkum Riffgrund 3 amounted to DKK 1.6 billion. EBITDA excluding new partnerships amounted to DKK 7.8 billion, DKK 3 billion higher than in the same period last year. Return on capital employed (ROCE) stood at 19 per cent.
Following a strong start to the year, Ørsted has reiterated its full-year EBITDA guidance of DKK 19-21 billion, not including the gain from the Borkum Riffgrund 3 farm-down and the farm-down of Hornsea 2, expected during the second half 2022.
"In Q1 2022, we signed an agreement to farm-down 50 % of Hornsea 2 and we completed the 50 % farm-down of Borkum Riffgrund 3. These key partnerships are a strong testament to the attractiveness of our offshore assets, and we look forward to working together with our partners on these projects," Mads Nipper, Group President and CEO of Ørsted, said.
The company has also reiterated its full-year gross investment guidance of DKK 38-42 billion.
"We managed to achieve strong operational and financial results and continued strategic progress in the first quarter of 2022," Nipper said.
"The continued very high power prices had a significant opposite impact on our financial performance in our Offshore and Bioenergy businesses. In Offshore, we had a negative impact due to later than expected commissioning of turbines at Hornsea 2, which led us to being overhedged. In contrast, we fully benefited from the high power prices on our power generation at our CHP plants. At Group level, these effects to a large degree offset each other during the quarter."
Nipper also added that the 900 MW Greater Changhua 1 and 2a, Taiwan's largest offshore wind farm, delivered its first power to the grid in the first quarter of 2022 and that the wind farm is on track to being commissioned during the second half of 2022.
Commenting on the construction progress at the 1.3 GW Hornsea Two, what is to be the world's largest offshore wind farm in operation, Nipper said the commissioning of the individual wind turbines has been progressing slower, and the ramp-up profile has been delayed compared to the company's internal expectations at year-end.
The turbines are being electrified and are in the process of passing the final tests before the commissioning which is expected this summer, Nipper said.
"We have signed an agreement with Repsol to jointly identify and develop floating offshore wind projects in Spain. This marks our first entry into the Spanish market, following the Spanish government's announcement that they aim to install up to 3 GW of floating offshore wind by 2030. Repsol and Ørsted have an ambition of jointly becoming a leading developer in Spanish offshore wind by combining their complementary strengths."
Follow offshoreWIND.biz on: