Beatrice Impact Measured in Billions – Report
The development, construction and 25-year lifetime operation of Scotland's largest offshore wind farm, Beatrice, is expected to generate GBP 2.4 billion of value for the UK economy, a new analysis has found.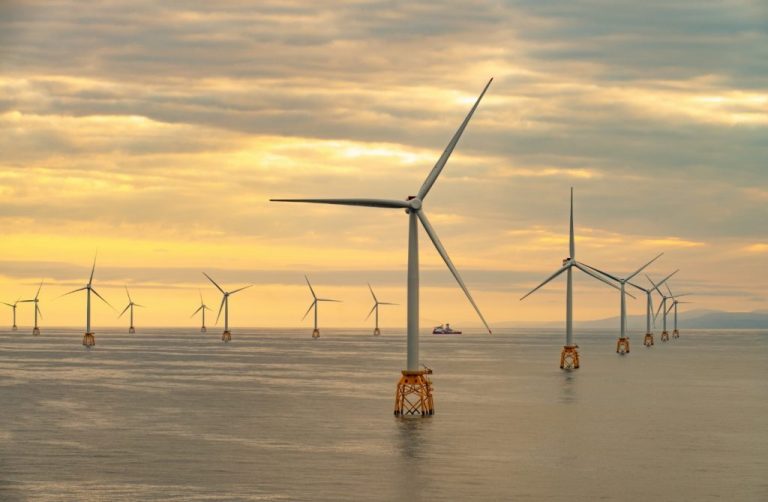 The 84 turbine, 588MW Beatrice offshore wind farm – the fourth largest offshore wind farm in the world – was completed last month, following ten years of development and construction.
Beatrice was developed by Scottish-headquartered energy firm, SSE Renewables (40%), with Copenhagen Infrastructure Partners (35%) and Red Rock Power Limited (25%).
Situated 13km off the coast of Caithness in the North Sea, it will generate enough green energy to power 450,000 homes every year, according to SSE.
The analysis by BiGGAR Economics, commissioned by the joint venture partners, shows that Beatrice contributed GBP 460m to the Scottish economy during the development and construction phases, as part of a total GBP 1.3bn contribution to the wider UK economy. Now beginning its 25-year operational phase, the project is expected to add GBP72m of value to the UK economy on average every year, of which GBP 34m will be in Scotland.
The analysis also found that during development and construction, the project provided 19,110 years of employment in the UK of which 7,180 were in Scotland. Over the 25-year operational life of the wind farm, the high level of investment in the UK and Scotland during this period is expected to result in 800 jobs in the UK on average each year, of which 370 are expected to be in Scotland.
"Beatrice delivers transformative socio-economic benefits to the UK, Scotland and to the regions, not just during construction but for decades to come," Jim Smith, Managing Director of lead development partner SSE Renewables, said.
"Our experience at Beatrice also provides learnings which SSE Renewables will apply to maximise the expected socio-economic benefits from our 7GW pipeline of future offshore wind projects."
The analysis also looks at direct investment into UK and Scottish businesses. Around GBP 2.5bn was invested in the development and construction of Beatrice, making it the largest private sector investment in Scottish history. This expenditure was found to amount to 24% Scottish content, with total UK content at 49%. Over the 25-year operational life of Beatrice, an estimated GBP 2.7bn will be spent on the operation and maintenance of the wind farm.
This will bring the estimated lifetime UK content up to 62% for the UK as a whole, and 39% lifetime content for Scotland.