Photo of the Day: Dragados Lines Up Hornsea One Jackets
Ørsted has shared a photo of four substation jacket foundations currently under construction at Dragados Offshore's yard in Spain for the 1.2GW Hornsea Project One offshore wind farm.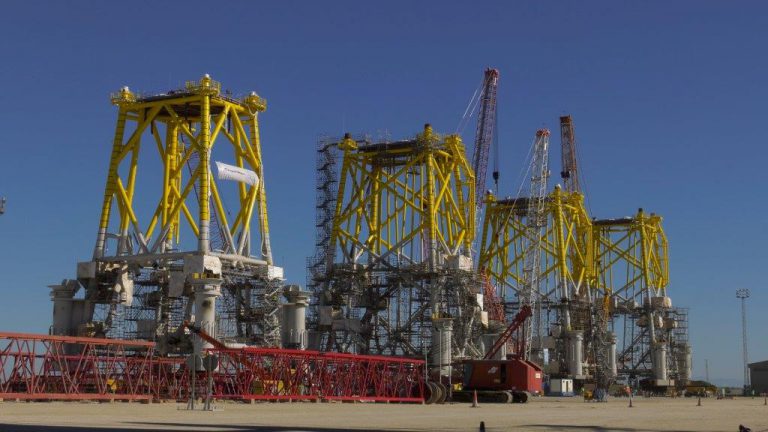 The scope of works awarded to Dragados Offshore includes the procurement and fabrication of the jackets and piles for three offshore substations and a reactive compensation substation (RCS).
The jackets are scheduled for delivery in early 2018.
Hornsea Project One is located approximately 120 kilometres off the Yorkshire coast and will cover approximately 407 square kilometres. Once completed in 2020, it will be the world's biggest offshore wind farm.
The project consists of 174 Siemens 7MW wind turbines, connected to three offshore collector substations and the RCS, the latter one located between the offshore wind farm and the shore.
The offshore collector substations transfer power from the incoming wind turbines' medium voltage cables to high voltage, exporting it via the RCS onto the National Grid. The purpose of the RCS is to compensate for the reactive power generated in the wind farm power system.