BiFab Faces 'Critical Cash Position' while Working on Beatrice
This article was updated at 16:00 on 13 November.
BiFab is facing a critical cash position due to a challenging situation regarding its ongoing contracts for the Beatrice offshore wind farm. Given the circumstances, the company's directors have filed a Notice of Intention to Appoint Administrators, however they hope a solution could be found and BiFab would not need to go into administration.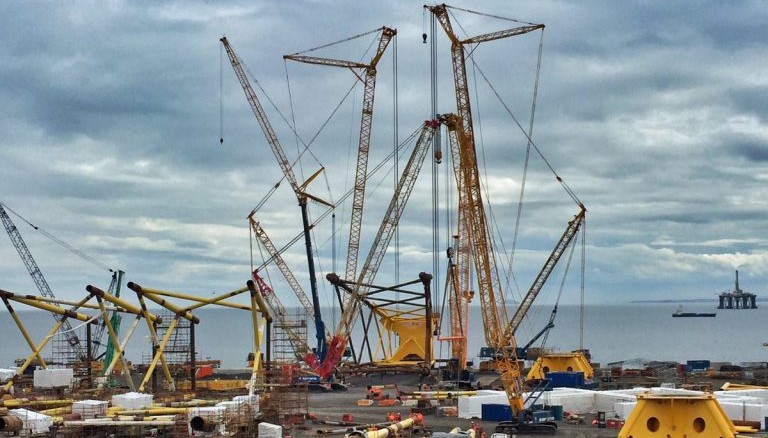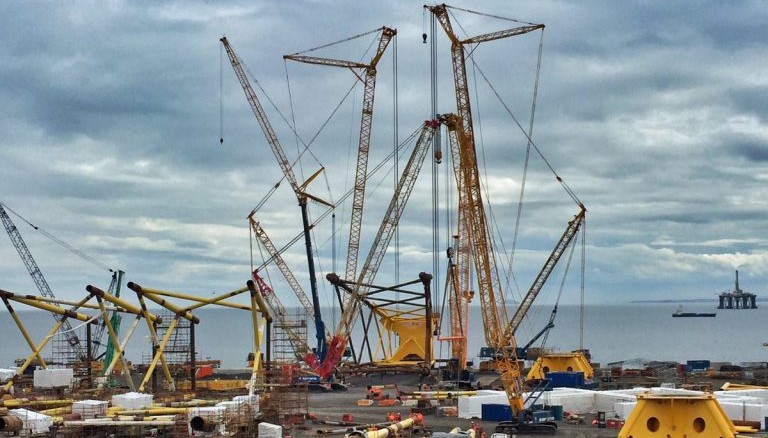 The notice has been filed to protect the company while BiFab's directors are looking to find the best way out of the situation as they have been seeking to secure an immediate financial solution with its key stakeholders. The Fife-based company stated that its directors are actively in discussion to consider options that will allow BiFab to continue trading and overcome this temporary difficult position.
Martin Adam, BiFab's Managing Director said: "We are very disappointed that we have found ourselves in the current position which has arisen as a result of a challenging situation in respect of our ongoing contracts which have been providing much needed employment locally in Scotland."
"We are seeking a rapid solution with our key stakeholders and the Scottish Executive to our current cash flow position and are hopeful that this can be achieved quickly to secure the future of the business and the 1,400 strong workforce," Adam said.
According to a press release from BiFab, the directors have been encouraged by the rapid communication between the parties in the later part of last week and over the weekend.
The company is currently working on two jacket foundation contracts for the Beatrice offshore wind project after being awarded a GBP 100 million deal by Seaway Heavy Lifting in June 2016, under which it agreed to manufacture 26 jacket substructures for the 84-turbine wind farm located in the Outer Moray Firth, Scotland. The contract is being delivered in two campaigns, with ten of the jacket substructures being delivered now, and the remaining 16 scheduled to be completed and delivered in April 2018.
When contacted for a comment on the matter, a spokesperson for Beatrice Offshore Windfarm Limited (BOWL) told Offshore WIND that the project construction is advancing on programme and that BOWL fully expects construction activities will continue on schedule, with all jackets installed by August 2018 and the project fully operational by around March 2019.
At the project site, SHL's vessel Stanislav Yudin has installed almost all foundation piles sets, and will soon re-mobilise to continue the installation of jackets, 24 of which have already been put in place by the heavy-lift vessel Oleg Strashnov.