TenneT Connects Veja Mate to Grid
TenneT has connected the Veja Mate offshore wind farm to the BorWin2 offshore grid connection. With wind turbines yet to be installed, the grid connection will be used to obtain power for the works carried out during the construction phase.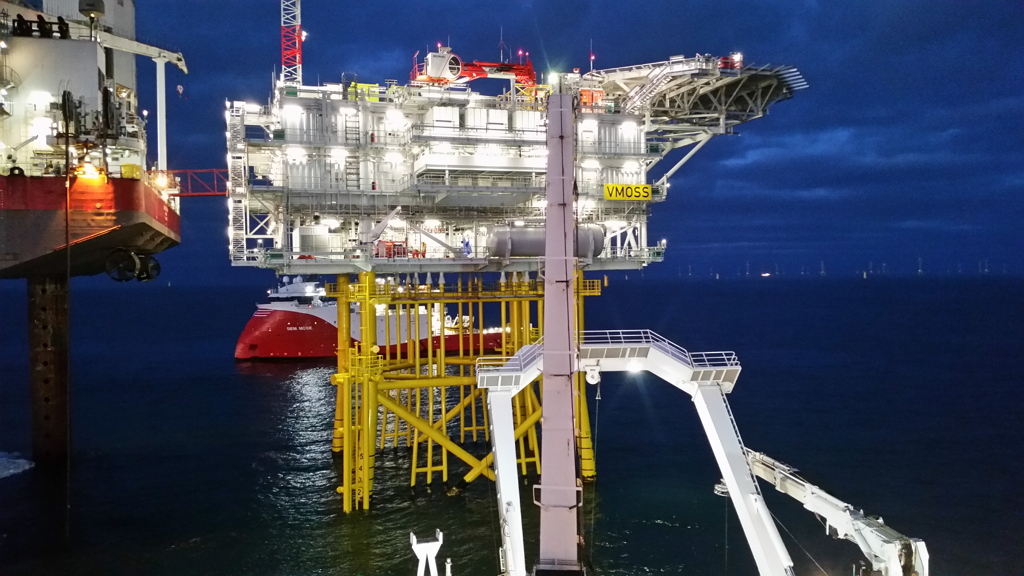 The connection between BorWin beta and Veja Mate's substation consists of two 11,4km AC cables with a voltage of 15kV. TenneT and Veja Mate carried out the so-called Soak Test, a 24-hour high voltage cable quality test, from 16 to 17 November and completed it as planned.
"We had a very ambitious schedule", said Wilfried Breuer, Executive Manager at TenneT, "but thanks to the good team work between TenneT and Veja Mate and the continuous support and confidence which our shareholder in this project, Mitsubishi Corporation, placed in our project team we managed to connect Veja Mate's substation in time to the grid."
Lutz Falta, Veja Mate Electrical Package Manager, said: "Throughout the whole project, TenneT and Veja Mate managed to keep an atmosphere of good cooperation which helped both parties achieve their goals. Even in the most difficult situations, TenneT proved to be a solution and customer oriented provider to our satisfaction."  
The 402MW Veja Mate will comprise 67 Siemens 6MW wind turbines. The EUR 1.9 billion offshore wind project is owned by the Highland Group Holdings Ltd, Siemens Financial Services, and CI II managed by Copenhagen Infrastructure Partners.
The wind farm is expected to be fully operational by the end of 2017.
TenneT's offshore grid connection system BorWin2 has been in operation since January 2015. It consists of the converter station BorWin beta, where the alternating current (AC) of the connected wind farms is transformed into direct current (DC). From BorWin beta, the direct current flows via 125 kilometers of sea cables and 75 kilometers of land cables to the converter station in Diele, where it is transformed into AC again and fed into the high-voltage grid.
BorWin2 has a capacity of 800MW and is already connecting the Global Tech I offshore wind farm to the high-voltage grid.