Windfarm Update: DanTysk
At the end of August the last of the 80 Siemens 3.6MW turbines had been installed by SBO's Pacific Osprey at the 288MW DanTysk offshore wind farm.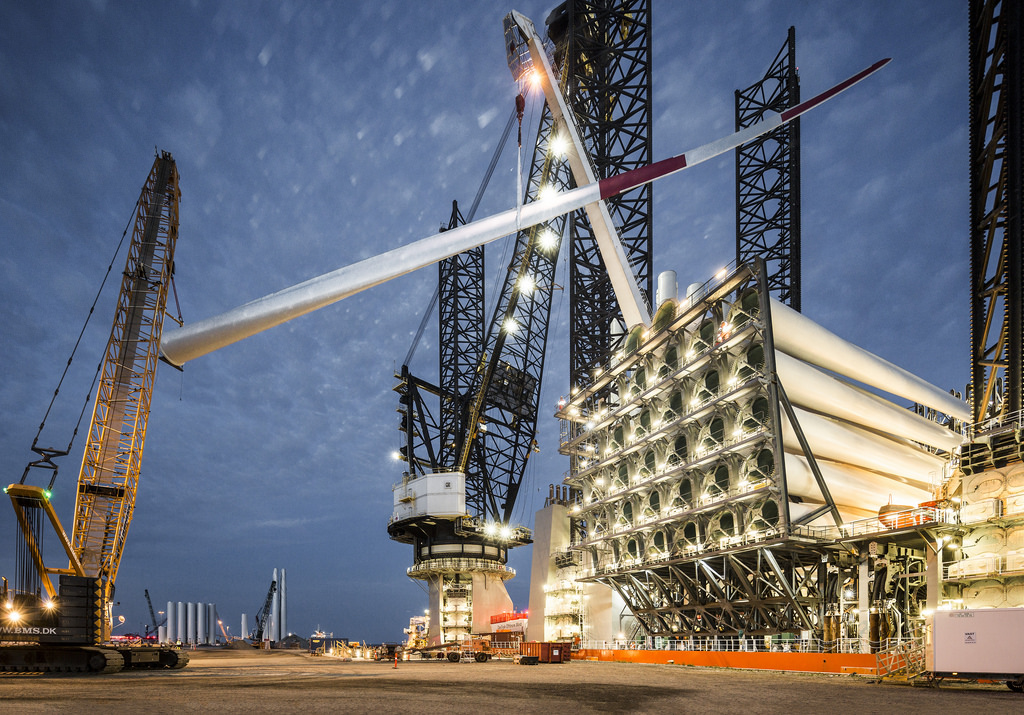 DanTysk is located 70km west of the island of Sylt, directly on the German-Danish border, covering an area of 70km2. The installation of the turbines started in April and has been completed within schedule. With the inter array cabling at place operation tests will be performed on the connection to the SylWin 1 converter station. Commissioning of the wind farm is expected to be completed by March next year.
Once in operation DanTysk will be able to provide up to 400,000 homes with green energy annually. DanTysk is a project by Vattenfall (51 %) and Stadtwerke München (49%).
Image: Vattenfall