UAE: Masdar CEO Stresses Importance of Energy Diversification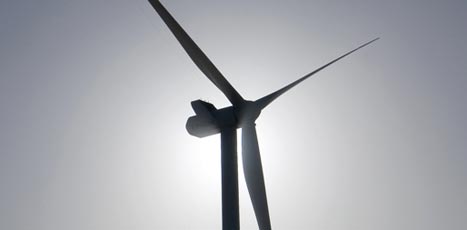 Dr. Sultan Ahmed Al Jaber, CEO of Masdar and United Arab Emirates Special (UAE) Envoy for Energy and Climate Change, addressed members of the International Peace Institute (IPI) – a New York-based independent, not-for-profit think tank dedicated to promoting the prevention and settlement of conflicts by strengthening international peace and security institutions.
Climate change, energy access and their impact on national and international security, is a key focus of IPI. The organization has delivered innovative research and policy analysis on the subject and works closely with the United Nations to provide a forum for dialogue for member states.
Taking place on the side lines of the UN General Assembly, Dr. Al Jaber addressed the benefits of renewable energy deployment in supporting economic development as well as ensuring energy security and peace.
"Exponential population growth and increased demand for energy is placing a strain on our natural resources. Renewable energy will help alleviate the strain, improve energy security and offer economic development opportunities," said Dr. Sultan Al Jaber, CEO of Masdar, a multifaceted renewable energy company based in Abu Dhabi, UAE.
"The development and deployment of renewable energy is a clear solution to address the energy challenge," added Dr. Al Jaber. "The world is already moving in this direction with almost half of the world's new electricity generation capacity in 2011 stemming from clean energy sources such as wind, solar and hydro."
Dr. Al Jaber also outlined the steps being taken by the United Arab Emirates in adopting renewable energy to diversify domestic energy sources and the Emirates' economy.
"The visionary leadership of the United Arab Emirates is looking beyond hydrocarbons and is investing in new technologies and sources of power to diversify the local and global energy mix," said Dr. Al Jaber. "Today, along with barrels of oil, our nation is exporting clean energy."
Contributing to the diversification of Abu Dhabi's energy mix, Masdar is developing large-scale renewable energy, including Shams 1, a 100MW concentrated solar power installation – the largest in the region.
Masdar also has renewable energy projects and investments in the United Kingdom, United States, Spain, Germany, France, China and in the United Arab Emirates.
"Renewable energy is one of the fastest growing industries in the world, and the UAE is collaborating with like-minded nations to contribute to the sector's growth and improve global energy security," said Dr. Al Jaber. "The International Peace Institute was an important platform to share our nation's vision for the new energy economy and its commitment to sustainable growth."
The presentation was attended by the President of the International Peace Institute, Terje Rød-Larsen, as well as business and government leaders.
"Abu Dhabi through Masdar is showing that renewable energy has a viable future and an important role in mitigating, not just climate change, but conflict as well," said Terje Rød-Larsen, President of the International Peace Institute.
Previous energy and climate change experts to address the organization include Senator Penny Wong, the Minister for Climate Change and Water of Australia, and Brice Lalonde, Special Ambassador of France for the Climate Change Negotiation.
[mappress]
Press release, October 1, 2012; Image: Vestas