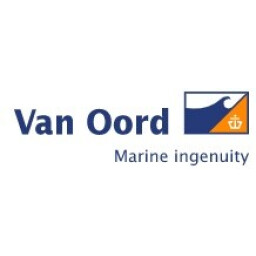 Van Oord
T&I Engineer Offshore Wind
The position
Will you join us in winning our next contract?Offshore wind is one of the fastest growing green energy markets. Not only in Western Europe, but also elsewhere in the world, wind farms are being considered to make the electricity supply more sustainable. By building wind farms at sea, Van Oord is contributing to the energy transition. To retain our leading position and keep up with the influx of tenders in the coming years, we are looking for a Transport & Installation (T&I) Engineer Offshore Wind for our Offshore Wind business unit.
As T&I Engineer Offshore Wind, you will play an integral role in the tendering process for offshore wind projects in which your input can make the difference. Is working out transport and installation concepts for complex offshore wind projects what gets you excited? Would you like to team up with colleagues to go for the winning bid? If so, read on to find out what Van Oord has on offer.In practiceOur Offshore Wind business unit takes on multidisciplinary and complex tenders. Together with the tender team, you will be laying the foundations for successful offshore wind farm projects such as Borssele III & IV, Kriegers Flak, Norther, and Deutsche Bucht. After Van Oord has been prequalified as a contractor for a project, a tender team is put together. You will start the new tender by going through all the project documentation and a tender kick-off with the team headed by the Tender Manager. Using all available input, you will start preparing a trade-off of different installation methods and logistic setups. When necessary, you will seek feedback to ensure that you can provide the tender team with advice as quickly as possible. You will often deal with tight deadlines, so goal-oriented work and excellent communication skills are essential in this role.
Your responsibilities
As a T&I Engineer, you will prepare a technically valid production estimate, including a weather downtime analysis, for tenders. To this end, you will supplement your own experience by analysing past projects and liaising with the relevant experts within Van Oord. Based upon the chosen strategy, you will provide the tender team with the optimal solution, using in-house developed and 3rd party software.You will have a good understanding of logistic concepts and the capabilities and limits of marine equipment. Because of this, you will not only be able to set up a calculation, but you will also understand what is really going on in the field. In this way, you can advise the tender team, based on your specialty, on the most optimal solution.Other tasks and responsibilities
Coordination with relevant departments, such as Engineering, Operations and Ship Management, with the aim of drawing up an accurate and technically feasible production estimate;
Coordination with our risk and planning specialist(s) to strive for fully integrated project management;
Offering support during the execution phase of a project, ensuring constant feedback of lessons learned. Regular visits to projects & vessels are strongly encouraged;
Actively developing your expertise by keeping informed on the latest developments in the market and identifying possible opportunities for Van Oord.
Job requirements
As a person, you are immune to stress and have the capacity to work methodically, but above all you are a team player with excellent communication skills.
You also bring
A bachelor's or master's degree, preferably in a technical field;
A minimum of 3 years of experience;
Experience with logistic and weather simulation software is a plus;
Experience in the offshore (wind) industry;
Excellent command of the English language, verbally as well as in writing. expertise by keeping informed on the latest developments in the market and identifying possible opportunities for Van Oord.
We offer
As T&I Engineer Offshore Wind, you will have the opportunity to work in an international, highly demanding, and dynamic organisation with the possibility of truly having an impact on our business, people, and the environment. We offer a complete package with excellent secondary employment benefits. The package includes, among other things:
A salary that matches your responsibilities and experience;
32 leave days, of which a max. of 7 days can be appointed as collective leave days;
A pension scheme;
A variable bonus;
Extensive learning and (personal) development possibilities;
An adequate travel allowance;
Collective health insurance (optional);
Flexible working hours.
About Van Oord
Van Oord is a leading global contractor in dredging, hydraulic engineering and offshore projects (oil, gas and wind). We are an innovative partner for our clients and have been contributing to the infrastructure of tomorrow's world for over a hundred years. Our people are committed, enterprising professionals with a passion for water and technology.
Do you want to be a part of Van Oord?
Interested? Apply via the application form below. Do you have any questions? Please contact Xander de Cock.Do you like to know more about and want to stay informed of other vacancies within Van Oord? Climb aboard and follow us on LinkedIn, Instagram, Vimeo and Facebook! Acquisition for this vacancy is not appreciated. #LI-XD1