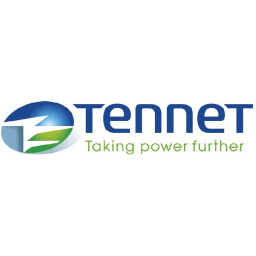 TenneT
Technical Civil Engineer Landstation IJV
As Technical engineer Land Station you are responsible for the technical engineering of the Land Stations of Ijmuiden ver which connects the offshore grid connection systems to the onshore grid. In total 4000 MW offshore wind energy will get connected to the shore in a safe and timely manner and within quality and budget requirements. The Land Stations will be connected to the 380kV substations, which will be extended in parallel. Your scope is to manage the design of the Land Station including the interfaces with the parallel projects that are ongoing in the same area. 
As Technical engineer you are reporting to the Project Lead Landstation Ijmuiden ver and  will be located in the department Offshore NL.
Your activities include the:
- (to) monitoring / tests of the engineering work in accordance with the scope and within the constraints defined by the client;
- control and testing of remote engine running parties;
- (to) formulation of technical specifications and work packages, monitoring technical compliance and reviewing calculations, drawings, reports and third party analysis;
- ensure quality, performance and relevant (inter) national standards and guidelines in the field of civil engineering and construction;
- as a spider in the web of contact and partner for technical issues related to civil engineering and construction;
- answering questions from other disciplines and stakeholders regarding civil engineering and construction;
- Representing the engineering team during the procurement process: preparing tender documents relating to the technique, reviewing third-party tender documents and attending BAFO talks with third parties;
- Representing the engineering team during the execution of the engineering contract and realization by third parties; contact for third parties and attending meetings (PMT, engineering consultation, construction meetings).- You have a bachelor degree in Civil Engineering / Architecture.
- You have demonstrable experience in the field of civil engineering / engineering (in the high voltage technology).
- Well-developed communication skills and experience with project work.
- You have a helicopter view and can work well under pressure.
- You have strong analytical skills.
- As a team player you are pro-active, results-oriented, to unite professional and capable of different blood groups "within a project.
- You are used and / or likes to do a little more away from the drawing board and more reviewend and coordinating work
- For this position you need to speak (and write) fluently Dutch and EnglishTenneT is a solid stable employer that shows high growth, performing a crucial role in society. A company with one of the biggest investment programs in the country and relations with a wide range of institutions. Within TenneT, Offshore Wind is one of the most revolutionary developments with an attractive long term outlook. TenneT is globally a top offshore grid developer, being the biggest investor in the German energy transition. We offer a responsible function (job level 9) within one of the most dynamic settings in the energy sector in a fascinating and dynamic international working environment.  
Duty station for this function is  Arnhem, willingness to travel on frequent basis  to the Costal area is required.
An assessment can be part of the application procedure.
At entry, TenneT performs a Pre-Employment Screening.
If you would like to apply for this role, please upload your cv and cover letter.
TenneT is Europe's first cross-border grid operator for electricity. With approximately 21,000 kilometers of (extra) high-voltage lines and 41 million end-users in the Netherlands and Germany, we rank among the top five grid operators in Europe. Our focus is to develop a North-West European energy market, to integrate renewable energy, and to optimize our safety performance. Safety is a core value of TenneT. We set high standards, for our employees as well as our contractors. Taking power further.
In September 2013, over 40 parties in The Netherlands agreed on the Energieakkoord, setting targets and intentions for the transition to a more renewable energy supply. This agreement also sets targets for offshore wind development. In June 2014 the Dutch government confirmed the decision for an offshore grid, as well as the intention to appoint TenneT as the offshore grid operator. In order to initiate, prepare and realize the connections of the offshore wind farms in the Dutch part of the North Sea, the new department Offshore NL is formed. A great opportunity for people who are willing and able to work and build in a dynamic and innovative environment. We are currently looking for a Technical Civil engineer Land Stations Ijmuiden Ver (Arnhem)