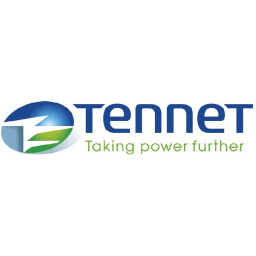 TenneT
Team Manager Document Control & Support - Large Pr...
Short description scope / activities of department:
The Team Manager Document Control & Support (DCS) is responsible for the document control team within LPO-PMO. This includes the operational document control for all LPO projects and the application management and support for the document control IT applications. The total number of employees (internal and external together) in the DCS team will be approximately 15 FTE. These employees are hierarchically steered by the Lead DCS and located in Arnhem (The Netherlands) and Lehrte (Germany).
It is a vital team, since all documents going to and coming from our contractors, run via this team. This includes handling the handover documentation coming from our contractors, which will be used for many years within TenneT during the operation and maintenance of our offshore grid connections. The team processes 100,000's of documents a year. It is crucial to have this running like clockwork!
Main tasks and responsibilities:
•Leading and empowering the team of dedicated professionals;
•Driving standardization and harmonisation regarding document management and control across LPO projects to efficiently and effectively support all LPO projects;
•Supporting all LPO projects regarding document management and document control, work closely with the document managers in the projects to drive standardisation across projects and establish high-end culture on document management;
•Being the point of contact for project leads in relation to general LPO document management and control;
•Operational management of all relevant suppliers of the document management systems and tools;
•Act as a role model and create the right context for employees to show the desired mind-set and behaviour in line with TenneT's leadership profile (Connection, Ownership and Courage);
•Balancing needs, capabilities and processes within the stakeholder field of the projects, asset (data) management, grid field operations, contract management, IT and external stakeholders (e.g. contractors and suppliers);
•Responsible for accessibility and up-to-date document management processes, tools and templates on relevant TenneT online knowledge databases. Required experience / background for this position:
•Bachelor working and acting level;
•You have extensive knowledge and experience in the field of document management and control of big scale infrastructural (offshore) projects;
•You are able to manage, motivate and give direction to a team consisting of document controllers and application managers and you are a team player yourself;
•You have leadership experience and well developed competencies which embody TenneT's leadership principles Connection, Ownership and Courage;
•You are able to set and implement structures in complex documentation files and procedures, while balancing the needs of your internal and external stakeholders to set the right priorities.
Required competences for this position*:
* Please note: new leadership is always applicable besides to the below
•You have excellent communication skills. You are able to build relations on different (hierarchical) levels;
•You are able to get things done by cooperation and influencing in a positive manner and providing added value, whilst making sure documentation processes are followed to ensure a smooth handover from contractor to the project to operation & maintenance;
•You are stress resistant and able to take decisions within short time frames;
•You manage performance, you are sensitive, aware of your stakeholders and capable of balanced judgement;
•You are dynamic, enthusiastic, intrinsically motivated, you take your responsibility and ownership (committed); no 'nine to five-mentality';
•You have an open mindset and embrace the concept of continuous improvement ;
•You are fluent in English, both verbally and in writing. Knowledge of German language is a preference;
•Able and willing to travel (team is located in Arnhem and Lehrte).TenneT is a solid stable employer that shows high growth, performing a crucial role in society. A company with one of the biggest investment programs in the country and relations with a wide range of institutions. Within TenneT, Offshore Wind is one of the most revolutionary developments with an attractive long term outlook. TenneT is globally a top offshore grid developer, being the biggest investor in the German energy transition. We offer a responsible position (job level 9) within one of the most dynamic settings in the energy sector in a fascinating and dynamic international working environment.  
Duty station for this position is Arnhem/Lehrte. You will travel on a regular basis.
An assessment can be part of the application procedure.
At entry, TenneT performs a Pre-Employment Screening.
TenneT is Europe's first cross-border grid operator for electricity. With approximately 23,000 kilometers of (Extra) High Voltage lines and 42 million end users in the Netherlands and Germany we rank among the top five grid operators in Europe. Our focus is to develop a north-west European energy market and to integrate renewable energy. Taking power further.
Large Projects Offshore
In September 2013, over 40 parties in The Netherlands agreed on the Energieakkoord, setting targets and intentions for the transition to a more renewable energy supply. Based on this agreement the decision to realize 3500 MW of offshore wind energy has been taken and TenneT has been appointed as offshore grid operator. Various projects are in the construction phase and the preparation for the other projects (spatial, permits, procurement) is ongoing. The first grid was connected in August 2019 (Borssele Alpha). The fifth grid connection system has to be operational in March 2023.
On top of this, the government published a roadmap aiming for another 7000 MW up to 2030. A roll-out strategy is being prepared for the medium term (3 AC's and IJmuiden-ver (DC)) and the Long Term (North Sea Wind Power Hub) developments and more grid connection projects are therefore under preparation.
The performance unit Large Projects Offshore is responsible for the preparation and realization of the connections of the offshore wind farms in the Netherlands as mentioned in the Energieakkoord and the roadmaps and also for the grid connection development for the further future.
We are currently searching for a Team Manager Document Control & Support - Large Projects Offshore (1fte - Arnhem/Lehrte)