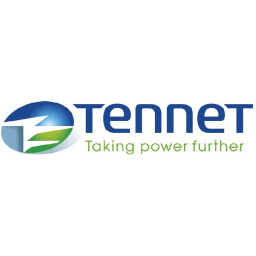 TenneT
Engineer Protection and Control Offshore - Holland...
As an Engineer Protection and Control Offshore  you are member of the System Integration team.
The System Integration team is responsible for the High Voltage System and communication systems within the offshore projects of TenneT.
(https://www.tennet.eu/nl/ons-hoogspanningsnet/net-op-zee-projecten-nl/net-op-zee-hollandse-kust-noord-en-west-alpha/)
Your tasks and responsibilities will include:
•In this position your scope of work concentrates on High Voltage Secondary Systems that control and protect the high voltage system of Offshore Windpark Connectors, TenneT is building for the "Net op Zee" program;
•You will review the detailed design and coordinate the technical interfacing of the secondary systems with your colleagues of the project platform team as well as the Land station team and the different contractors;
•You will review the contractors' test plans, align this with TenneT's requirements and witness the testing of the equipment;
•You are part of the commissioning team and take actively part in commissioning activities;
•You will supervise on the interface alignment by the platform contractor and land station contractor towards the suppliers of the Protection and Control systems and equipment. This interface alignment includes the technical as well as the logistic interfaces;
•You work within the System Integration for preparing the Grid Connection System commissioning plans; 
•You work together with the Offshore Wind Farm  to align protection concepts; 
•You work together with the discipline engineers of the platform team and land station team on interface alignment;
•You will be point of contact within the team for all questions regarding the secondary control system;
•You are responsible for control and testing of remote engine running parties;
•You will make and review technical specifications and work packages, monitoring technical compliance and reviewing calculations, drawings, reports and third party analysis;
•You will work on the assurance of quality, performance and relevant (inter) national standards and guidelines in the field of lines.Candidate profile:
•You have a Bachelor or Master degree in Electrical Engineering;
•You have significant knowledge of and experience with the engineering of control and protection systems, preferably for offshore applications;
•You have knowledge of and practical experience with the application of data communication systems and protocols;
•You have knowledge of and  experience with high voltage commissioning;
•You are dynamic, enthusiastic, intrinsically motivated, you take your responsibility and ownership (committed); no 'nine to five-mentality';
•High level of assertiveness, initiative and independence as well as being a strong communicator and team player;
•You are capable to coordinate on the technical level between internal stakeholders (Asset Management, Operations and Maintenance, Dispatch) as external stakeholders (HV control and protection suppliers, equipment manufacturers, platform contractor, cable contractor and wind farms);
•You are fluent in Dutch and English, both verbally and in writing;
•Physical fitness and willingness to travel essential because of occasional short term visits to manufacturers, yards and offshore deployments;
•As a team player you are pro-active, results-oriented, to unite professionals within a project;
•You are used to or feel it a suitable next step for your career, to move a little away from the drawing board and put more focus on reviewing  and coordinating work.TenneT is a solid stable employer that shows high growth, performing a crucial role in society. A company with one of the biggest investment programs in the country and relations with a wide range of institutions. Within TenneT, Offshore Wind is one of the most revolutionary developments with an attractive long term outlook. TenneT is globally a top offshore grid developer, being the biggest investor in the German energy transition. We offer a responsible position (job level 9) within one of the most dynamic settings in the energy sector in a fascinating and dynamic international working environment.  
Duty station for this position is Arnhem. You will travel on a regular basis.
An assessment can be part of the application procedure.
At entry, TenneT performs a Pre-Employment Screening.
TenneT is Europe's first cross-border grid operator for electricity. With approximately 23,000 kilometers of (Extra) High Voltage lines and 42 million end users in the Netherlands and Germany we rank among the top five grid operators in Europe. Our focus is to develop a north-west European energy market and to integrate renewable energy. Taking power further.
Large Projects Offshore

In September 2013, over 40 parties in The Netherlands agreed on the Energieakkoord, setting targets and intentions for the transition to a more renewable energy supply. Based on this agreement the decision to realize 3500 MW of offshore wind energy has been taken and TenneT has been appointed as offshore grid operator. Various projects are in the construction phase and the preparation for the other projects (spatial, permits, procurement) is ongoing. The first grid was connected in August 2019 (Borssele Alpha). The fifth grid connection system has to be operational in March 2023.
On top of this, the government published a roadmap aiming for another 7000 MW up to 2030. A roll-out strategy is being prepared for the medium term (3 AC's and IJmuiden-ver (DC)) and the Long Term (North Sea Wind Power Hub) developments and more grid connection projects are therefore under preparation.
The performance unit Large Projects Offshore is responsible for the preparation and realization of the connections of the offshore wind farms in the Netherlands as mentioned in the Energieakkoord and the roadmaps, and also for the grid connection development for the further future.
We are currently searching for an Engineer Protection and Control Offshore (1fte - Arnhem)