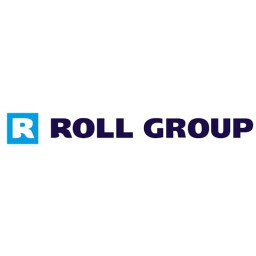 RollDock Shipping B.V.
Commercial Manager Offshore Wind
Capelle Aan Den IJssel, Nederland
Do you want to contribute to the energy transition? Does the On/Offshore Wind Industry hold no secrets for you and can you support us to expand our ambitions worldwide? Then we are looking for you!

As a Commercial Manager you sell maritime transport or heavy lift project solutions for the On/Offshore Wind Industry and generate revenue by developing market potential for existing and new clients. Our heavy transport vessels transport the kind of cargo that doesn't fit on a regular truck or ship like nacelles, topsides, tower sections and wind turbine blades.
Knowledge of the On/Offshore Wind Industry, the maritime sector, heavy lifting and project management are needed to translate the wishes of our (potential) clients into an all-in transport solution over land and sea. And that's where you come in as a Commercial Manager at Roll Group, you make it happen. You'll be part of a company that is making a difference by moving the transition of energy and industry around the globe.
Your role
In your role as Commercial Manager you analyse strategies, develop innovative solutions to expand our value in the On/Offshore Wind Industry. You'll develop, find, identify and pursue opportunities for the transportation of cargoes for the renewables industry over land and sea for our (potential) clients.
We offer you the opportunity to develop your own ideas. Together with the team, you shall be responsible for further developing our On/Offshore Wind Energy business, participate in tenders and managing projects. In this role you will visit ships, project sites and visit clients within Europe and beyond. Calculating, contracting, evaluating and managing your own projects is main part of your work.
Your qualifications
Ambitious, pro-active and teamplayer, you are an expert in building relationships and knows that winning commercial projects is a matter of patience. You build strong relationships with our (potential) clients and are not looking for a quick profit. Other knowledge and skills you bring to Roll Group include:
A bachelor's degree in marketing, business administration, or finished a shipping apprenticeship/traineeship;
At least 5 year's relevant experience, preferably in the maritime sector;
Affinity with engineering;
Knowledge about the On/Offshore Wind Energy;
Experience with preparing pre-qualifications, voyage calculations, indications, offers, and tendering documents.
What we offer
Challenging and varied work (full-time) at a fast-growing international company. With plenty of flexibility and freedom, including hybrid working 2 days a week. Our office in Capelle aan den Ijssel or in Hamburg can be your base. We offer a competitive salary (based on your availability, knowledge and experience), 8.33% holiday pay and you participate in our Roll Group bonus scheme. You'll also get 25 days of annual leave.
Working for us
At Roll Group, we offer our clients full-service factory-to-foundation solutions on land and at sea. While we operate internationally, we are still relatively small, so there's plenty of room for your ideas. You'll work with a tight-knit and enthusiastic team in a cooperative work environment, with many opportunities to develop and grow.
Our selection process
The recruitment procedure will include two face-to-face interviews, possibly back-to-back. Your terms of employment and benefits package will be discussed at a subsequent meeting. We aim to finalize the entire process within 3 weeks.
We want to hear from you
You're one click away from a career filled with excitement and opportunity. Send us your application via the button to the right. If you have any questions about the position, don't hesitate to contact Kim Blok +31 (0)6 21946973.
Recruitment by commercial agencies concerning this vacancy is not appreciated