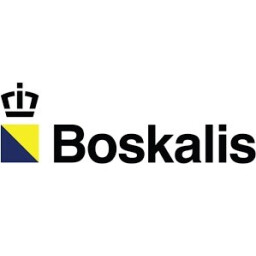 Boskalis
Tender Engineer Subsea Cables
How you can make your mark
Make your mark as a project engineer tendering for Boskalis Subsea Cables! In this role, you are responsible for the engineering of our Subsea Cables tenders and designs - within the requirements (safety, quality, time, budget, legal requirements, regulations and other) and in compliance with client/ contract agreements. This includes management of engineering scopes, if necessary, making use of external engineering suppliers. During tender and startup of project preparation phase, you make sure any interface between engineering disciplines (Geo, Production, marine), cost estimating, operations and QHSE is covered. You act as technical conscience throughout the complete tendering cycle for medium to complex tenders.
Your responsibilities as a project engineer tendering Subsea Cables:
Prepare and guide tenders, work methods and designs that meet all requirements
Provide solutions to the customer and mitigate risks to an as low as possible level
Ensure that you are well informed about the contract agreements with the customer and that you know the project management procedures and rules of Boskalis Subsea Cables
Based on solid knowledge, you convince external customers / surveyors of the feasibility and safety of the offered solution / method and the resulting specifications
Structure, plan and budget the tender engineering work and inform relevant stakeholders on time
Provide support and advice to the Tender Manager and department head with regards to tender engineering issues and resources during all phases of the project
Drive continuous improvement of department processes and procedures and evaluation of the engineering process. Responsible for identification of lessons learnt and ensuring implementation of follow up actions related to lessons learned
Your qualities
You can make your mark as a project engineer tendering Subsea Cables if you have:
A Master's degree in Civil engineering, Marine engineering, Offshore Engineering or Mechanical engineering
At least 3 years of relevant experience in an offshore (oil and gas and/or renewables) and/or maritime environment
Advanced knowledge of MS office & planning applications - such as MS project and/or Primavera - and basic knowledge of drafting applications - such as AutoCAD or BricsCAD
Good communication skills and a good knowledge of the English language, both written and spoken
You are motivated and eager to develop your skills in this role
You show leadership, are a team player, pro-active and have a hands-on mentality
Extensive knowledge and experience of operational processes (offshore experience)
What you can expect
Money and more: Besides salary you will receive holiday allowance, holiday entitlement of at least 25 days, non-contributory pension scheme, collective schemes such as collective health insurance, travel allowance.
Warm welcome: We warmly welcome our new colleagues, so they feel at home as soon as possible. During your onboarding program, we give you all the ins and outs about Boskalis!
Career opportunities: Because we work in a dynamic environment we challenge you every day to get better. Together we will realize your full personal and professional career by creating development opportunities.
The Boskalis campus: Boskalis is located in Papendrecht, where all our disciplines come together on-campus. Bicycles are available on site to make it easy for you to move between buildings. There's also an electric bus for those times the weather turns wet! Two lunch canteens, a sports field and shower facilities can also be found on our campus.
Besides work: There's never a dull moment at Boskalis! During and after working hours, there's always a lot going on. Most activities are initiated voluntarily by our colleagues, and they are very diverse. There are sporting activities like hockey, cycling or running (for a charity), and the sailing regatta (Baggerzeilweekend) organized by several large dredging companies. And for the less physical types, there are the Body of Knowledge meetings where you can share and learn about a variety of topics. Perhaps you'd even like to launch an activity yourself?
Extra information
Your team: You will be a part of a team of 6 Tender Engineers and in tendering teams you'll work closely together with Tender Management & Cost Engineering disciplines.
Where you will work: The Papendrecht Head office is where the majority of activities will take place. Optional based in Wynyard office, UK.
Parttime/fulltime: The function of Tender Engineer requires an availability of 40 hours a week.
Procedure: All you need to do to apply for a job is to complete the online application form and send it to us along with your CV and cover letter. As soon as you have sent your application, you will receive a confirmation email. Depending on the job, we will invite you for two interviews via Microsoft Teams or at our Papendrecht office. If both sides are happy to proceed after interviews, we will make you an offer to join Boskalis. After successfully completing all the steps in the procedure, we warmly welcome you to our organization.
About Boskalis
Working at Boskalis is about creating new horizons and sustainable solutions. In a world where population growth, increase of global trade, demand for (new) energy and climate change are driving forces, we challenge you to make your mark in finding innovative and relevant solutions for complex infrastructural and marine projects.

Within a vibrant company culture, you will be working as part of a diverse, international team of experts. We offer you the opportunity to realize your full personal potential and expand your professional career by creating new horizons. Together.
Want to know more?
We are more than happy to answer your questions about the position of Tender Engineer Subsea Cables. Please contact Kelly van der Doelen, Recruiter via +31 6 50185327
Interested? Please apply by filling in your details and by uploading your cover letter and CV on our careers site.
Disclaimer for recruitment and selection agencies
We don't accept any unsolicited applications or CVs from recruitment and selection agencies. In general we don't appreciate acquisition and this also applies to Boskalis colleagues or associated Boskalis companies.