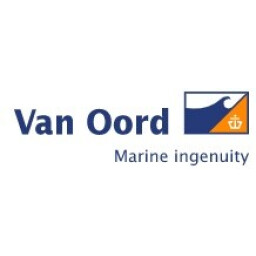 Van Oord
Project Planner Offshore Wind Projects
Van Oord is leading the way in the energy transition towards renewable energy by constructing offshore wind projects. For our project Sofia, we would like to strengthen our team with a dedicated Project Planner. In the role of Project Planner, you are working in the project team, responsible for the project execution planning.
You will be part of the Planning and Control department, which includes around 35 planners. We believe in combining knowledge and expertise and have the ambition to further professionalize our departments! We do this together with highly motivated risk, planning, systems engineering, process and information management professionals who think and act beyond the borders of their own expertise.
Your responsibilities
As a Project Planner you provide plan and project control support to the project management to successfully plan and progress the preparation and execution of the works. You will work with the project team, consortium partners and (sub)contractors and proactively advise on time, progress, resource management, opportunities and risks. It is a multifaceted, but above all a responsible role, in which your knowledge and ingenuity will be put to the successful completion of the project. Typical tasks and responsibilities comprise:
Maintaining, update and progress the Contract Planning, considering all aspects of the work like logic, resource planning, cash flows and uncertainties;
Create transparency and overview with clear visuals (by usage of Gant charts, Time-distance diagrams, storyboards and 4D-plans);
Advise project management on strategic direction for the project and provide "what if scenarios" to consider if the situation is asking for it;
Deliver reliable progress reports during the project duration;
Initiate and lead brainstorm and workshop type meetings like planning reviews and rehearsals of concept (ROC).
Within the Plan & Control department we work on the development and expansion of knowledge in the fields of Planning, Risk, Systems Engineering and Information Management. Your input is expected from your expertise and you can also develop yourself more broadly at the same time.
Job requirements
You have strong communicative skills and believe in combining multiple disciplines for better results. Creating and maintaining a clear overview is what makes you tick! You have the ability to translate complex matters into understandable insights. Next to that:
You have a bachelor's or master's degree;
You have at least 4 years of experience in planning (in the industry);
Excellent command of the English language, spoken and written;
Experience in developing project schedules (e.g. Primavera P6, TILOS, MS Project);
You are fulltime available (minimal 32 hours) and willing to travel regularly to our offices in Rotterdam and Gorinchem;
In the near future you are also flexible to visit our projects.
We offer
We offer you a position in which you will have an important contribution to our mission 'building a better world for future generations'. In addition, we offer you:
a salary that matches your responsibilities and experience;
Additional allowances for working on board / on project locations abroad;
Travel allowance (€0.31 per km) and home office allowance (€2,15 per day);
32 leave days per year;
Variable bonus;
Pension scheme;
Collective health insurance (optional);
Flexible working from home policy, 2 days a week when working on a full-time basis;
Extensive learning and (personal) development possibilities, including a wide range of online courses via Goodhabitz;
You can join communities, like Young Van Oord, Van Oord Women and the Van Oord staff association;
We organise several (sport) events, e.g. winter sport, weekend of sailing, cycling and a motorcycle tour.
About Van Oord
Van Oord is a Dutch family-owned company with more than 150 years of experience as an international marine contractor. The focus is on dredging and marine construction, offshore wind, offshore infrastructure and infrastructure in the Netherlands. Its head office is in Rotterdam. Van Oord employs 4,700 staff, who worked on 187 projects in 35 countries in 2021. The fleet consists of about 70 vessels and a large amount of special-purpose and auxiliary equipment. Van Oord delivers marine ingenuity by using smart, innovative and sustainable solutions to create a better world for future generations.
Do you want to be a part of Van Oord?
Interested? Apply via the application form below.