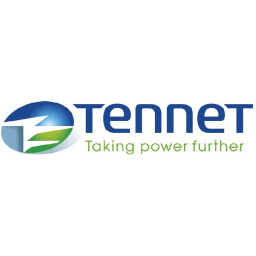 TenneT
Sub Project Lead Primary Technology - DolWin5
Tasks and Responsibilities:
•Responsible for all technical and project management related activities for primary and converter technology of the platform and the land station;
•Responsible for all technical and project management related activities for auxiliary power supply of the land station;
•Support of project management with regards to risk, scope and contract management;
•Monitoring of the contractor with respect of all related activities including SHE regulations;
•Coordination of directly assigned contractors (incl. framework contracts for technical support) as well as internal stakeholders (e.g. asset management, operation and maintenance);
•Coordination of activities with technical specialists;
•Monitoring interface processing between sub project leads, technical specialists and other stakeholders;
•Responsible for review of technical documentation including, progress and quality control;
•Preparation and evaluation (in alignment with all relevant departments) of decision proposals for technical questions and non-conformity reports.Candidate profile:
•Master degree in industrial-, electrical- or mechanical engineering or comparable;
•Experience in working according to DIN and VDE standards;
•Advanced professional experience of electrical engineering, preferably in the energy sector and with high voltage equipment and auxiliary power supply;
•Relevant professional experience in technical project management min. 5 years;
•Relevant project management certificates (IPMA / Prince 2) or comparable are beneficial;
•Ability to work on- and offshore (AWMF-standard);
•Good verbal and written expressiveness;
•Fluent written and spoken business English and German;
•High level of mobility and assertiveness;
•Contact and team capability, independent and self-initiative;
•Team player;
•Flexibility and ability to stay at factory and construction sites in- and outside Europe.TenneT offers a challenging and responsible function within an innovative and dynamic international working environment. We offer a competitive salary package (job level 8 Cao TSO) with excellent secondary benefits (6% end of year bonus, EUR 60,- gross, health insurance allowance, good pension scheme) as well as good training and development possibilities. 
Duty location for this position is Arnhem, The Netherlands with regular travel in & outside Europe.
An assessment can be part of the application procedure.
At entry, TenneT performs a Pre-Employment Screening.
TenneT is Europe's first cross-border grid operator for electricity. With approximately 24,000 kilometers of (extra) high-voltage lines and 42 million end-users in the Netherlands and Germany, we rank among the top five grid operators in Europe. Our focus is to develop a North-West European energy market, to integrate renewable energy, and to optimize our safety performance. Safety is a core value of TenneT. We set high standards, for our employees as well as our contractors. Taking power further.
Large Projects Offshore:
LPO is the department responsible for the realisation of new offshore grid connections in Germany and the Netherlands. For the German projects TenneT has the obligation to realise all grid connections of the Netz Entwickelungsplan of the authorities.
DolWin5 Project:
With DolWin5 TenneT realizes a high voltage direct current grid connection system existing of an offshore station, DC cable and an onshore station. The grid connection system has a transmission capacity of 900 MW. The offshore station "DolWin Epsilon" is the first platform located in the cluster 1 of the German North Sea. From there, a 100 km long DC offshore/nearshore cable leads south passing the island of Borkum on the West towards its landfall in Hamswehrum which is situated at the estuary of Ems. From Hamswehrum a 30 km long DC onshore cable leads to the onshore station "Emden Ost". DolWin5 is to connect the wind farms Borkum Riffgrund West I and II and OWP West to the high voltage grid in Germany.
We are searching for a Sub Project Lead Primary Technology (1fte / Arnhem) to strengthen our DolWin5 team.