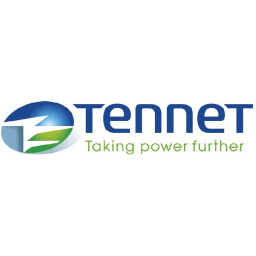 TenneT
Quality Manager
Quality management includes both internal quality management within the project team as well external quality management towards the contractors. At this moment the project is initiation phase and preparing for the tenders. The construction phase starts in 2022.
Tasks and responsibilities during the initiation phase of the project include:
- Responsible for the quality management and assurance within the project team e.g. for the structure and implementation of the Work Breakdown Structure, work package descriptions, plans, lessons learned, etc.
- Monitoring the quality of the project specific quality plans in cooperation with the technical Project Leads
- Monitoring of the quality gates during the project duration (in consultation with the PL Technical Engineering)
- Preparation of quality management plans for future contracts, using the principles of system based contract management ("SCB, Systeemgerichte Contract Beheersing") and system engineering
- Support for the set-up, review, approval and implementation of project-specific quality procedures and standards, testing and monitoring programs, QA checklists and QA documentation
Tasks and responsibilities during the construction phase also include
- To support the project from tendering of the contract, verification of documents, procedures and works results
- Monitoring of the quality of the contractors and their subcontractors, e.g.:
oplanning, organizing and performing contractors audits (system, process, product)
operiodical quality management meetings 
omonitoring and testing (the effectiveness) of corrective actions, and 
omonitoring the (results of) tests and inspections of the contractors.
- Attending meetings in which quality-related issues and reporting are discussed in consultation with the contractor- preferably a Master degree in a relevant area and specialized training in Quality management and project management (knowledge of P3M3)
- experienced and hands-on quality manager
- extensive experience as an auditor (Certified lead auditor ISO 9001 is a plus)
- proven trackrecord with large and complex construction projects (offshore  experience is an advantage but not required)
- experience with the principles of System Engineering and with the Relatics system;
- experience with working in an international environment
- able to define goals and plans in a practical manner and to bring these into execution; 
- strong communicator, both verbally and written; language skills are good in English and in DutchTenneT is a solid stable employer that shows high growth, performing a crucial role in society. A company with one of the biggest investment programs in the country and relations with a wide range of institutions. Within TenneT, Offshore Wind is one of the most revolutionary developments with an attractive long term outlook. TenneT is globally a top offshore grid developer, being the biggest investor in the German energy transition. We offer a responsible function (salary range between €4500- €7000 gross per month, 40 days leave, 8% holiday allowance, 6% end of year bonus, €60 gross per month medical allowance, good pension scheme) within one of the most dynamic settings in the energy sector in a fascinating and dynamic international working environment.  
Duty station for this function is Arnhem. 
An assessment can be part of the application procedure.
At entry, TenneT performs a Pre-Employment Screening.
TenneT is Europe's first cross-border grid operator for electricity. With approximately 21,000 kilometers of (Extra) High Voltage lines and 36 million end users in the Netherlands and Germany we rank among the top five grid operators in Europe. Our focus is to develop a north-west European energy market and to integrate renewable energy. Taking power further.
Offshore NL – Projects Hollandse Kust West Beta & Ten Noorden van den Waddeneilanden
Project Hollandse Kust West Beta (HkWb) a establishes a 70 km / 700 megawatt AC cable to grid connection for wind farms in the western part of the Dutch North sea. Project Ten Noorden van den Waddeneilanden (TNW)) a establishes a 120 km / 700 megawatt AC cable to grid connection for wind farms in the northern part of the Dutch North sea. The projects are part of the Dutch government's p roadmap aiming for another 7.000 MW offshore wind energy up to 2030. Each project include the realization of an offshore platform, a transformer station on land (coupling point to the main grid) and the installation of two 220kv cables.