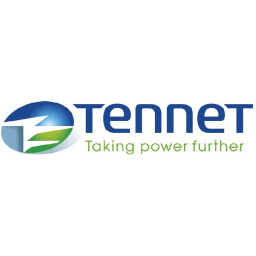 TenneT
Manager BIM - Large Projects Offshore
Purpose of the BIM program:
The departments in the asset chain (Asset Management, Large Project Offshore and Grid Field Operations) are responsible to realize, use and maintain the TenneT High Voltage grid in Germany and the Netherlands. This responsibility requires excellent information management during the asset lifecycle. For this purpose TenneT will introduce BIM for all her construction projects as well as her operation and maintenance activities. Currently a number of initiatives that involve BIM have started. These initiatives are mostly focussed on a specific part of the asset chain. TenneT encourages this entrepreneurship, but also requires to create synergy between company wide initiatives and make them contribute to the bigger picture. The Manager BIM within LPO
-aligns the developed initiatives with the TenneT wide BIM vision and translates this vision into a (long term) BIM program for Large Projects Offshore (LPO) on one hand as also;
-directly implements the developed processes and deliverables within the first new upcoming projects IJV and BalWin1 within the 2GW program.
As Manager BIM you will be responsible for:
•Consistent implementation of BIM in the whole asset lifecycle;
•Define & implement and execute & evaluate the BIM standards and related processes/deliverables and data management standards within projects;
•Refining the TenneT BIM vision and translate this into a BIM PMO plan, in alignment with the stakeholders;
•Align with internal stakeholders how current TenneT BIM resources can optimally contribute to the realisation of the BIM program;
•Align with Contractors in market consultations;
•Define the business value of BIM for TenneT for the whole asset lifecycle;
•Shape and support the BIM transformation of internal and external stakeholders to the new way of working;
•Stimulate an iterative / agile approach;
•Define, guide and deliver the business transformation for all involved departments;
•Drive a consistent implementation of BIM in the whole asset lifecycle;
•Be the motivating leader on BIM and the digital transformation;
•Definition and implementation of the IT tooling (in corporation with IT department);  
•Be part of and stimulate the development of a (virtual) team of 'digital natives" across the asset chain.
Reports to:
•You will directly report to the lead Project Management Office (PMO) of Large Projects Offshore.
•You will report to project lead Systems Engineering for the implementation of BIM within the projects part of the 2GW Program.Candidate profile:
This position requires a combination of strong transformation skills combined with a proven track record in BIM. 
•Professional and intellectual capacities at the academic or higher professional education level;
•Experience with relevant BIM processes, deliverable, standards and tooling;
•Experience with implementing BIM within projects and on company level;
•Experience in change- and project management;
•Experience with agile working;
•Demonstrated ability to engage and influence at different levels within an international organization;
•Able to create and think on strategic level, but also to implement on practical level;
•Experience in delivering in a fast moving and challenging environment;
•Aware of relevant digital trends; 
•3 - 5 years of experience with BIM;
•Excellent communication skills in English, in addition communication skills in Dutch and/or German are preferred;
•Willing to travel and stay in Arnhem and Lehrte.TenneT offers a challenging and responsible function within an innovative and dynamic international working environment. We offer a competitive salary package (job level 9 Cao TSO) with excellent secondary benefits (6% end of year bonus, EUR 60,- gross, health insurance allowance, good pension scheme) as well as good training and development possibilities. 
Duty location for this position is Arnhem, The Netherlands.
An assessment can be part of the application procedure.
At entry, TenneT performs a Pre-Employment Screening.
TenneT is Europe's first cross-border grid operator for electricity. With approximately 23,000 kilometers of high-voltage lines and 42 million end-users in the Netherlands and Germany, we rank among the top five grid operators in Europe. Our focus is to develop a North-West European energy market, to integrate renewable energy, and to optimize our safety performance. Safety is a core value of TenneT. We set high standards, for our employees as well as our contractors.
The energy transition and an aging onshore asset base have driven TenneT's investment portfolio for Germany and the Netherlands up to 35 billion in the coming decade. It is TenneT's responsibility to connect offshore wind farms to the high voltage grid on shore in the Netherlands and Germany. Within the NL offshore grid program, TenneT will realize – as a contribution to the National Energy Agreement for Sustainable Growth – offshore connections with a total capacity of 3,500 MW in the period until 2023. Additionally TenneT will develop 7 GW of offshore wind capacity pursuant to the Offshore Wind Energy Roadmap 2024-2030. In Germany offshore connections with a total capacity over 7 GW have been realized, exceeding the German goals. Another 3 GW is planned in Germany for the upcoming 7 years. The onshore challenge is consisting of the replacement wave caused by aging assets, which have e.g. led to the bay replacement program, and capacity growth to facilitate the energy transition.
TenneT aims to optimize the off- and onshore asset lifecycle activities, and improve knowledge management. Therefore TenneT will adapt to the BIM (Building Information Modelling) methodology in her processes and data management. TenneT believes by working according BIM philosophy it is able to reduce investment- and operational costs, and to contribute to operational excellence and safety. A TenneT wide BIM program have been initiated to create a BIM vision and roadmap.
In order to initiate, prepare and realize the connections of the offshore wind farms for TenneT. A great opportunity for people who are willing and able to work and build in a dynamic and innovative environment. We are currently looking for a Manager BIM Large Project Offshore (LPO) - Arnhem / 1.0 FTE