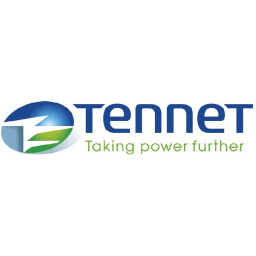 TenneT
Commissioning Engineer High Voltage - Hollandse Ku...
As 'Commissioning Engineer HV ' you are responsible for the commissioning of the HV Landstation HKZ. As 'Commissioning Engineer HV ' you are reporting to the 'Commissioning Lead Engineer Landstation and are located in the department Offshore NL. 
Tasks and responsibilities includes:
• Coordination and execution of  commissioning activities for the commissioning of HV Landstation HKZ, under responsibility of the 'Commissioning Lead Engineer ' in close cooperation with the other team members System Integration, Platform team, seacable, landcable and existing 380kV station mvl;
• Preparing/Review the commissioning plans and protocols;
• Prepare and lead of the execution of the Landstation testing scope (Support in the overall integration Testing procedure, onshore and offshore);
o Support in the coordination and execution of the Site Integration tests, pre energization tests and trial run requirements on the Platform together with the relevant stakeholders;
o Support in the coordination and execution of the pre energization and first energization  together with the relevant stakeholders;
• Support in creation and alignment of the switching programs for the first energization(s) with relevant parties and check the completeness of the necessary documentation for energization;
• Assure the compliance of the planned commissioning process with the necessary certificates;
• Supervision on Factory Acceptance Tests and Site Acceptance Tests by High Voltage System Suppliers;
• Supervision on the interface alignment by the onshore substation contractor towards the HV suppliers - HV equipment delivery on the land station side and - integration in the land station;
• Support on the interface alignment by the  contractors for the offshore substation towards the  HV equipment delivery in the platform yard and - integration in the platform;
• To ensure compliance with requirements and goals set for SHE, time, cost, risk and quality;
• You contribute actively to a safe working environment for yourself, your colleagues and contractors;
• You are a member of the respective commissioning teams at site(s).• You have a Bachelor degree in Electrical Engineering;
• You have extensive knowledge and experience (5 years +) of high voltage offshore platform commissioning. Including working as part of a site based delivery team, personally managing and/or coordinating commissioning personnel and vendors;
• You have experience with landstation auxiliary systems – and landstation safety systems in the onshore environment;
• You are dynamic, enthusiastic, intrinsically motivated, responsible and committed; no 'nine to five-mentality';
• High level of assertiveness, initiative and independence as well as being a strong communicator and team player;
• You are capable to support/coordinate on the technical level between internal stakeholders (Installatie Verantwoordelijke, Asset Management, Operations and Maintenance) as well as external stakeholders (HV equipment manufacturers, landstation contractor and cable contractors);
• You are fluent in English, both verbally and in writing, fluency in Dutch is preferential;
• Physical fitness and willingness to travel as well as being frequently employed on the  land station is essential.TenneT is a solid stable employer that shows high growth, performing a crucial role in society. A company with one of the biggest investment programs in the country and relations with a wide range of institutions. Within TenneT, Offshore Wind is one of the most revolutionary developments with an attractive long term outlook. TenneT is globally a top offshore grid developer, being the biggest investor in the German energy transition. We offer a responsible position (job level 8/9) within one of the most dynamic settings in the energy sector in a fascinating and dynamic international working environment.  
Duty station for this position is Arnhem. You will be at project location Maasvlakte 4 days a week / 1 day  a week Arnhem.
An assessment can be part of the application procedure.
At entry, TenneT performs a Pre-Employment Screening.
Candidates from the so called 'pre-mobility group' (imminent redundancy due to an upcoming reorganization) prevail over other internal candidates – when having sufficient capabilities. If anyone from the pre-mobility group applies within the prescribed period, the procedure will first be performed with this candidate.
TenneT is Europe's first cross-border grid operator for electricity. With approximately 24,000 kilometres of (extra) high-voltage lines and 42 million end-users in the Netherlands and Germany, we rank among the top five grid operators in Europe. Our focus is to develop a North-West European energy market, to integrate renewable energy, and to optimize our safety performance. Safety is a core value of TenneT. We set high standards, for our employees as well as our contractors. Taking power further.
Large Projects Offshore
Large Projects Offshore is responsible to initiate, prepare and realize the connections of the offshore wind farms in the Dutch part of the North Sea. A great opportunity for people who are willing and able to work and build in a dynamic and innovative environment. We are currently looking for a Commissioning Engineer High Voltage Hollandse Kust Zuid - Offshore NL (1 fte, Arnhem)