Ecosse's Route Clearance and Seabed Preparation Spread Available
Following on from a highly successful boulder clearance and seabed preparation campaign on Westermost Rough, Ecosse Subsea has an available fully mobilised trenching spread.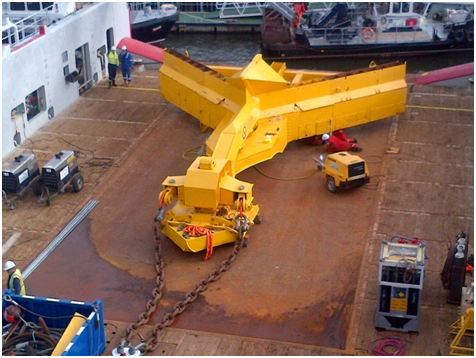 The spread, currently aboard the Havila Jupiter will become available from 24th August 2014 and includes a survey team, ROV, the Scar pre-cut Trenching Plough and Boulder Clearance plough.
The spread is accompanied by a highly experience offshore management and operations team who have delivered campaigns on Westermost Rough, Baltic 2, and Humber Gateway wind farms.
Press release, August 21, 2014; Image: Ecosse Subsea